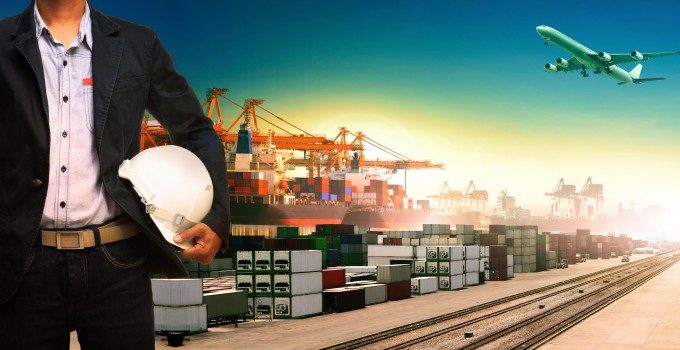 Shippers and forwarders are becoming increasingly concerned at the threat to their supply chains from confused messages coming from some container lines over revised ETAs of their goods.
They blame strategy of ocean carriers to blank sailings with little or no notice.
Carriers on the Asia-North Europe tradelane, for example, have axed several sailings scheduled for this month and next in a desperate attempt to arrest the decline of spot rates – now at all-time lows of less than $300 per teu.
The carriers also hope that removing as much as 25,000 slots a week will help support proposed general rate increases (GRI) stemmed for 1 May, so far ranging from $800 to $1,300 per teu. However, the embattled container lines would no doubt be content in the present climate to achieve 50% of their ambitious ask.
Touring the buzzing stands of the 2015 Multimodal show at the NEC in Birmingham yesterday, it was not hard to find shippers prepared to express their anger at the worsening service levels of the major container lines.
Some were prepared to go as far as to blame the restructured alliances for the chaos on the Asia-North European route. One UK forwarder told The Loadstar that, in his opinion, the standard of service had deteriorated considerably since January when the new groupings were launched.
He said: "We are getting a confused message from our nominated carriers, and sometimes we even read this [blanked sailings] in the press first!"
The problems stem from the loose arrangements of the vessel-sharing alliances, compared with those of the old-style conferences, whereby member lines are obliged to make their own schedule change announcements.
The Loadstar receives copies of many customer advisories from carriers, or their regional offices, but apparently not always from all of the member lines of the particular alliance. The customer is therefore left to use a process of elimination to determine from the advisory of another member carrier that his shipment has been affected by a cancelled sailing.
However, in fairness to the carriers, the importance of speedy co-ordination and prompt notice to shippers was a key feature of the ill-fated P3 alliance grouping of Maersk, MSC and CMA CGM, when the lines decided on an autonomous tonnage centre based in Southampton. But that fell foul of Chinese regulators, who regarded the tonnage centre as evidence of a merger.
Subsequently, we see schedule change advisory notices from Maersk Line and CMA CGM, but often nothing at all from member partners of their respective 2M and Ocean Three alliances, and in many cases nothing is published on company websites, which in today's internet world should be the font of all knowledge.
Ocean carriers looking for a USP to set themselves apart from their freight rate-discounting rivals could do worse than take a root and branch review of their levels of communication and smarten up their websites.