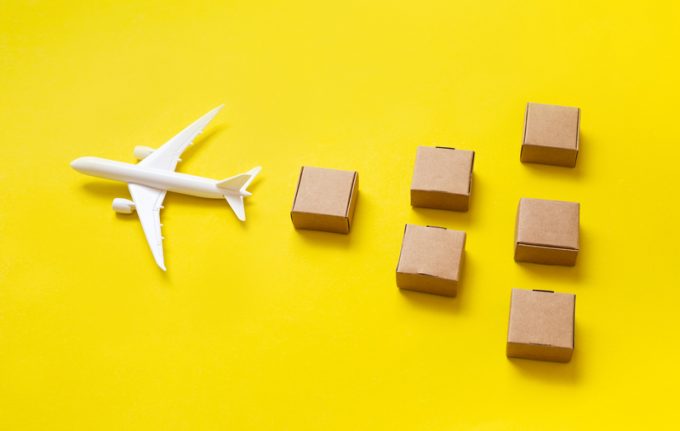 'Parcelisation' is one of the key trends which will impact air cargo as business-to-business e-commerce grows.
A report last month reveals that the global B2B e-commerce market is estimated to rise, with a 21.07% CAGR, between 2022 and 2030, while data from Astute Analytica yesterday estimates this market will grow from $8.5bn last year to be worth $18.7bn by 2027.
And the impact is already being felt in air cargo, according to Michiel Greeven, EVP at DHL Express.
"The e-commerce trend of B2B will be the biggest thing coming up," he told delegates at last week's World Cargo Symposium in London.
"Normally, customers work with importers and distributors. That will reduce over time. We will see smaller shipments, going straight to the end customer, and this is already happening. It is the parcelisation of trade. Multinationals are selling straight online to end customers. Parcelisation is happening, and will accelerate."
The trend towards b2b e-commerce – smaller parcels sent more frequently and faster – could mean changes in the industry, including a reliance on smaller freighters, a need for full digitisation and potential changes to destinations as e-commerce distributors eye non-passenger hubs.
The news is good for some parts of the market. Air freight rates are in decline, with Freightos reporting today that transpacific prices have fallen 32%, month on month, to half the level of a year ago, while China-Europe rates have dropped 19%.
And with soft demand, older inefficient aircraft are likely to leave the market. But, in the past two years, quick or hybrid conversions without large cargo doors have become popular, and are best suited to e-commerce.
Avensis Aviation is producing a reversible conversion, while Inflight Canada is offering a combi conversion with no cargo door. And then there are airlines such as Eastern, which is undergoing hybrid-style conversions and could benefit from the continued growth in B2B e-commerce.
One airline source told The Loadstar: "We already carry a lot of volumetric e-commerce. It is labelled as general cargo, but you can tell from the packages."
He added that while older large freighters were expected to leave the market, the continued interest in e-commerce was likely to keep smaller freighters in demand.