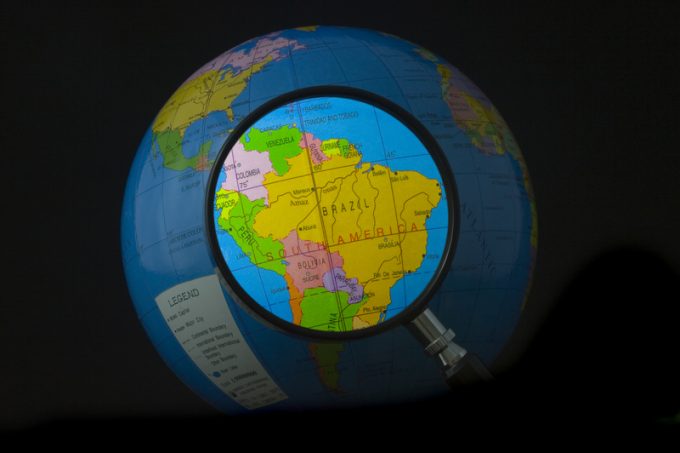 Latin America and the Caribbean have been particularly badly hit by the pandemic, with trade expected to contract by almost a quarter this year.
While ocean carriers have seen a strong recovery in the main Asia-Europe and transpacific tradelanes, the Latin American and Caribbean markets continue to suffer significantly from the impact of Covid-19.
During a virtual session of the Inter-Parliamentary Monitoring Commission of the Pacific Alliance yesterday, executive secretary of the Economic Commission for Latin America and the Caribbean (ECLAC) Alicia Barcena said that, faced with such uncertainty, nations must "deepen cooperation and bolster regional agreements".
The United Nations official said the Latin America and Caribbean bloc was "facing the worst crisis in a century".
"GDP is forecast to contract by 9.1%, poverty will increase 37.3% to reach 231 million people, some 98 million people will live in extreme poverty and run the risk of suffering hunger, because they will not be able to cover their basic food intake needs, and unemployment will rise to around 13,5%," warned Ms. Barcena.
She said that the pandemic had exposed the "structural problems of the development model in the region".
With regard to trade, Ms Barcena warned that the value of exports from Latin America and the Caribbean was set to fall by 23% this year – the worst performance in 80 years – while the value of imports is expected to sink by 25%, the biggest drop in almost 40 years.
The hardest-hit sectors were likely to be manufactured goods, particularly vehicles, textiles, apparel and footwear, paper and cardboard and machinery and equipment, she said.
"It is the manufactured goods that we must safeguard in the bloc," said Ms. Barcena, "Intra-Pacific Alliance trade is small, but it is important because 82% of it corresponds to manufactured goods.
"This is trade that contributes to the diversification of production and exports, to skilled employment and to the internationalisation of SMEs; therefore, it is very important that we seek to expand it," she said.
Meanwhile, strict capacity management by carriers has helped to bolster freight rates from Asia to Latin America in recent weeks.
Last week's Shanghai Containerized Freight Index (SCFI) component for Santos was stable at $963 per teu.
This represents a recovery from the lows of circa $500 per teu recorded by the SCFI last month but is still substantially adrift of the highs of over $2,000 per teu of a year ago.