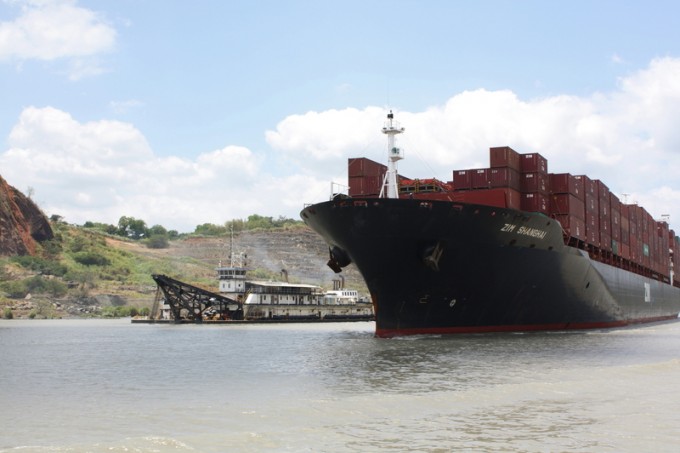 The Panama Canal has rejected claims by the International Transport Workers' Federation (ITF), reported in The Loadstar, that operation of the new locks could lead to unsafe practices when larger vessels are introduced.
Following the publication of an ITF-commissioned study, Peter Pusztai Panama, Canal Pilot Training Coordinator, said: "The ITF's claims are unproven and contain many errors.
"Despite their false claims, we look forward to transforming the maritime industry through the opening of the expanded Panama Canal."
The ITF-backed study claimed that the locks' dimensions are too small for safe operation (with both gates closed); that there are no refuge areas for tugboats inside the locks, leaving no room for failure (human error, miscommunication, broken lines or engine failure); that the bollard pull is insufficient and, as a result, manoeuvrability of the vessel would be compromised.
However, the Panama Canal Authority (ACP) denied these, arguing the study "lacks scientific credibility" as it was not based upon mathematical models and nor does it include any data from any physical navigation tests .
It added that  the report's authors had not actually transitted the waterway, and had not been trained to do so.
The ACP said it had spent 10 years working on the best way of operating the locks, and subsequently decided to use four tugs to manoeuvre deepsea cargo vessels
"After this in-depth process, the Panama Canal made the informed decision to embrace the industry standard of using up to four tugs to navigate ships. Outside industry experts concluded that the ACP's decision was correct," it said.
Last year, the Panama Canal invested $3m to upgrade its Centre for Simulation, Research and Maritime Development (SIDMA) and has also invested $8m to upgrade its Scale Model Manoeuvring Training Facility. It said these investments have been carefully considered to ensure safe and efficient transits once the Panama Canal's new locks open.