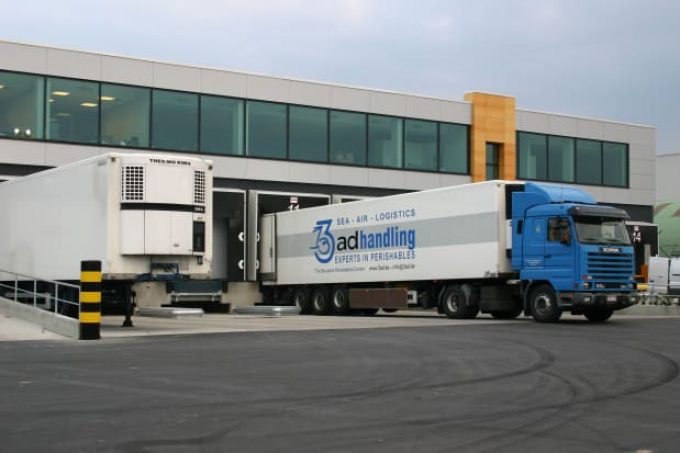 Panalpina is continuing its expansion into the cool chain sector with the acquisition of Belgian perishable specialists Adelantex and AD Handling.
The move is part of the development of the forwarder's Global Perishables Network, which launched in April.
Today's deal follows the award of a licence to operate in Luxembourg and the acquisitions of Kenya's Air Connection, Dutch handler Interfresh and Germany's Cool Chain Group.
Now, with Adelantex, Panalpina has acquired not only access to the Belgian market, but the market's leading perishables handler and its operations at Brussels and Liege airports.
Chief executive Stefan Karlen said: "Adelantex's ground handling operations in Brussels are best in class and will serve as a blueprint for similar operations in other countries.
"Adelantex has a solid customer base and significant import volumes from important markets across the world, which will allow us to seize opportunities and further grow our perishables business."
A Transport Intelligence report, Panalpina Financial Profile, notes that the company has been expanding its perishables business, with the segment holding significant growth potential and making up for a weaker oil and gas market.
The report says Panalpina aims to boost its air freight share by "further optimising its charter network and increasing perishables volumes, and lessening its dependence on cyclical business".
It adds: "Worldwide transport of perishables constitutes a huge market with Panalpina is aiming to become the leader. By 2020, under the umbrella of the Panalpina Perishables Network, it aims to be the preferred global supplier of perishables logistics."
Managing director for Belgium and Luxembourg Bruno Jacques welcomed the new companies to the Panalpina fold.
"After the acquisitions in Kenya, Germany and the Netherlands this year, we are now delighted to welcome new perishables experts in Belgium."
Adelantex handles approximately 75,000 tons of air freight imports a year, and manages ground handling at Brussels Airport, as well as customs clearance and the onward distribution in Europe. The vast majority of perishables are imported via Brussels, where Adelantex operates a warehouse directly on the tarmac with 1,600sqm of cold storage.
Adelantex chief executive Jozef Mergan said Adelantex would benefit from Panalpina's global footprint.
Once the deal has closed, Adelantex managing director Kris Poels will join Panalpina as head of perishables in Belgium and Luxembourg, and Mr Mergen will offer support in an advisory role.