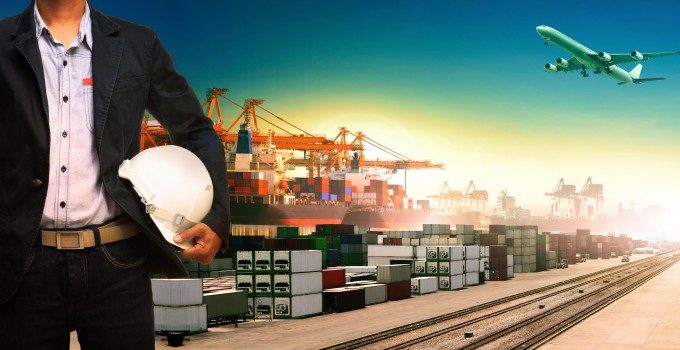 The planned operational marriage between the world's top-three ocean carriers and the extended co-operation between the G6 members have got singleton liner rivals in a spin, scared they will be left on the shelf to compete against the mega-alliances' vastly better economies of scale.
Moreover, as regulatory hurdles look set to be overcome by the P3 and the G6 groupings – providing for a green light for their plans for the second half of the year – both Cosco and CSCL and Evergreen and the CKYH alliance look ready to announce betrothals aimed at bolstering their defences against the expected onslaught.
In an announcement to stock exchanges, the two struggling Chinese state-owned carriers said they had signed a "Strategic Co-operation Agreement" to establish a "resource-sharing mechanism in areas of shipping, terminal operation, logistics, shipbuilding and ship repair".
The joint release added: "The agreement will help the two companies achieve advantage, complementation and co-ordinated growth, and be better prepared for industrial changes, so as to improve the influence of Chinese shipping companies in the world shipping industry."
Rumours of a merger between the two unwieldy shipping groups have been around for some time and were intensified by lower-key strategic partnerships on domestic routes – but it was always said that politics would stand in the way of a stronger relationship.
But now it would appear that Beijing has knocked the carriers' heads together and demanded that they co-operate and find synergies or face the tap for their funds for newbuilds being turned off .
Meanwhile, Taiwanese carrier Evergreen said in a statement yesterday that it was talking to the CKYH grouping about forming a new alliance with its members: Cosco, K Line, Yang Ming and Hanjin Shipping.
A brief comment on frantic market gossip read: "Evergreen is continually reviewing its operational options to better serve customers and increase efficiency of its vessel utilisation.  To this end, we are in negotiation with CKYH to establish a new alliance.
"As the negotiation is continuing and no agreements have been signed yet, we are unable to confirm whether Evergreen Line will become a new member of the alliance."
Whether Cosco would continue in the "comprehensive strategic partnership" with its compatriot is now the big question that can probably only be answered in Beijing.
And where does this leave the up-and-coming and ambitious UASC, which in collaboration with CSCL has orders at shipyards for ten 19,000teu ships it intends to use in a vessel-sharing agreement?
The merry-go-round of carrier economy of scale, alliance jostling is just beginning, so watch this space!