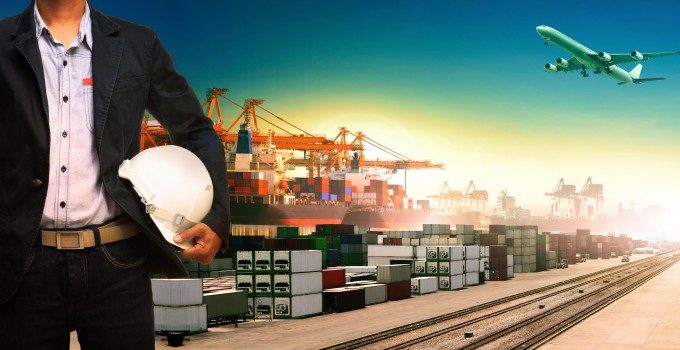 Alarm bells are starting to ring. The market is obviously on the up – because already, there are murmurings about overcapacity. In the past year or two, the air cargo industry has done well to keep a tight rein on it – partly helped by Boeing's inability to deliver aircraft on time, partly because the dark days of 2009 are still all-too fresh in the memory. But, perhaps greedy to ride the next upside, the capacity is coming back. And as the 747-8Fs trickle into service, this situation is only going to worsen.
Looking over at sea-faring cargo colleagues should provide a sobering lesson. One forwarder revealed that rates on Asia-Europe, (aside from the Bunker Adjustment Factor), had become negative. Overcapacity has forced shipping lines right back to those miserable days of squabbling over loads, dropping rates as fast as monsoon rainfall. The idle fleet is now back to pre-crisis levels – but this is likely to rise as carriers fail to reach break even on key routes.
It's not only existing airlines that may be overconfident. The air cargo inbox is starting to fill with news of new routes – and, more interestingly – new carriers. East Horizon Airlines expects to launch domestic routes in Afghanistan this month. The Caribbean's LIAT is introducing a regional freighter service. Admittedly, this pair are starting in niche, home markets with small aircraft, four CASA 212-100s and a converted Dash 8, respectively. 
But elsewhere the plans are bigger. Canary Islands-based carrier 
Layônair
 has begun operating from Madrid Airport, with a 737-400F on behalf of Iberia Cargo,
and plans to operate cargo flights to destinations in Europe and North Africa with a fleet of six aircraft by this time next year. In Brazil, Sideral Air Cargo has launched with a converted 737-300F.
And, of course, former president of Southern Air, Jim Neff, along with minority shareholder Finnair Cargo, is launching Nordic Global Airlines, a Helsinki-based carrier which plans routes to Asia and North America with a single MD-11F, leasing more later in the year.
The words of Cargolux's Robert van de Weg should be ringing in the start-ups' ears: an all-cargo airline will struggle to succeed with just a few planes. He recently warned that only "capital junkies" could continue – but not for long.
While last year's talk was about separating the activities of passenger and cargo airlines, few believed there was space – or sufficient economies of scale – for all-cargo carriers to operate in markets outside a regional niche or large-scale global fleet. Agility will be an essential tool for new carriers – and ensuring capacity remains in line with demand will be the job of every airline if the industry is to continue to enjoy better days.