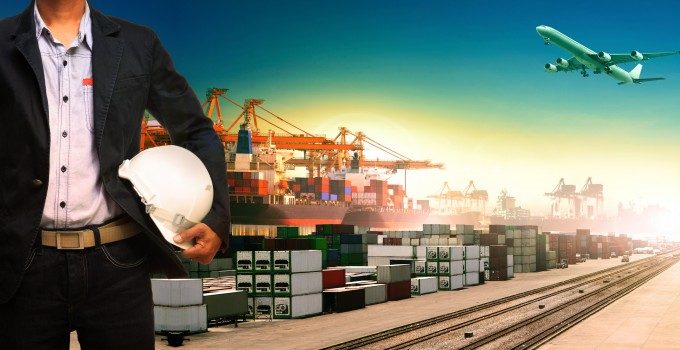 Cosco subsidiary Orient Overseas (International) Q2 figures from its container arm, OOCL, give an early indication of some spectacular earnings to come from the liner industry as the reporting season looms.
The Hong Kong-based carrier's Q2 data comparison with the same period last year is skewed by the pandemic outbreak, hence it is more useful to contrast consecutive quarters.
In comparison with the first quarter, OOCL's average rate jumped 17%, to $1,779 per teu, driving its revenue up 15%, to $3.47bn, despite liftings declining by 1.5% on Q1, to 1,948,527 teu.
The highlight was its stellar performance on the Asia-Europe sector, which saw a quarter-on-quarter increase of 18.5% in revenue, to $1.2bn, from just a 3% improvement in volume, and a 15% uplift in its average rate on the tradelane to $2,479 per teu.
On its biggest region, if measured in by cargo volumes, intra-Asia/Australasia that accounts for 45% of its carryings, there was a less dramatic 5.3% increase in revenue, earned from a 1.2% fall in liftings to 874,927 teu, improving its average rate from $1,093 to $1,166 per teu.
OOCL's transatlantic carryings declined by 6% compared to Q1 to 122,714 teu, however it earned 50% more from the containers it did transport to see its average revenue soar from $1,205 to $1,922 per teu.
Indeed, the once-stable transatlantic tradelane, that tended to avoid the volatility on others, has seen spot rates skyrocket by 140% since the end of March, to over $5,250 per 40ft.
Several carriers redeployed vessels from the transatlantic to more lucrative routes and the impact was an overnight reduction in capacity, which, combined with strong demand from North Europe to the US, resulted in the massive spike in rates.
The OOCL data provides the first hard evidence that the huge increases in short-term freight rates and addition of premium fees is now turbocharging the bottom lines of ocean carriers. After a cumulative $19bn net profit in the first quarter – twice what carriers achieved in Q4 20 – the major container lines appear to be on course to double that yet again in Q2.
Moreover, if anything carrier profits could be even better in the second half of the year, as higher contract rates and the relentless surge in short-term rates is mostly converted into profit. One carrier contact told The Loadstar recent voyage returns on Asia to North Europe sailings were "astronomical".
He added: "We have a lot of extra costs, caused by port delays, more expensive bunkers and some big increases on charter ships coming up for renewal, but they are small in comparison to the big freight increases we are getting," he said.
Market leader Maersk will report its Q2 and H1 results on 6 August, with Hapag-Lloyd publishing its results on 12 August.