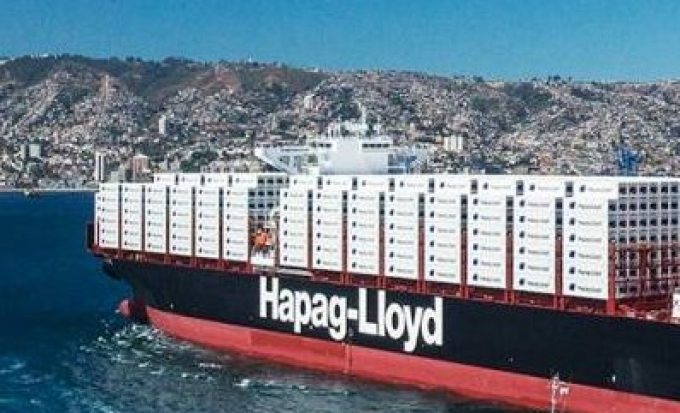 Container lines will "accelerate their assault" on the seaborne reefer market, but their aspirations could result in equipment shortages, according to Drewry.
In its latest edition of the Reefer Shipping Market Review and Forecast, the shipping consultant predicts that, by 2021, the perishable reefer cargo modal split will have increased to around 85% carried on containerships, compared with 79% in 2016.
Thus, Drewry estimates that dedicated reefer vessels will see their percentage of the market shrink from 21% last year to 15% by 2021 – not least due to a continually reducing global fleet.
The review also notes the recent cooperation between Seatrade, the world's largest specialised conventional reefer operator, and CMA CGM, which along with French independent container line Marfret, will launch a 13-vessel joint service next month linking Australasia and French Polynesia, with Europe and the US east coast.
It is one of the first instances of cooperation between the two sectors and Drewry says "it remains to be seen whether this sets a trend for the industry".
Hitherto, specialist reefer carriers have set their fast transit-no transhipment credentials against the slow-steaming containerships that frequently tranship boxes and are tagged with a reputation for tardy schedule integrity. Nevertheless, the ultra-large container vessels often have empty slots and can offer shippers of reefer cargo substantial discounts on quotes by specialist operators, as has been the case with heavylift and project cargo in the past few years.
And for the container lines, the big attraction is the significant improvement in freight rates they can command for reefer traffic, compared with commoditised rates for standard 20ft and 40ft boxes, underpinned by the much greater value of the cargo.
Drewry highlights the resilience of the reefer market to "adverse economic, commercial and even climatic conditions", which it says has been evidenced again by the increase in the perishable reefer trade last year, which it forecast to grow further this year.
It recently included pharmaceuticals, cut flowers and confectionery in its reefer cargo calculations, which added some 3.3m tonnes of seaborne cargo to its 2016 assessment. By 2021, it says, seaborne reefer cargo will exceed 134m tonnes, increasing by an average of 2.8% a year.
However, Drewry is warning of a potential lack of reefer equipment, which has resulted in shortages in both Europe and Brazil in the second quarter this year, holding back growth in the sector for the container carriers.
It said: "Although carrier consolidation may result in an improvement in container utilisation and efficiency, the lack of container equipment orders placed in 2017 is a concern."
Last week, The Loadstar reported that Hapag-Lloyd had placed an order for 7,700 new reefer containers, of which 1,000 will be equipped with "controlled atmosphere" technology,  which slows the ripening of fruit and vegetables enabling them to be transported for longer periods.