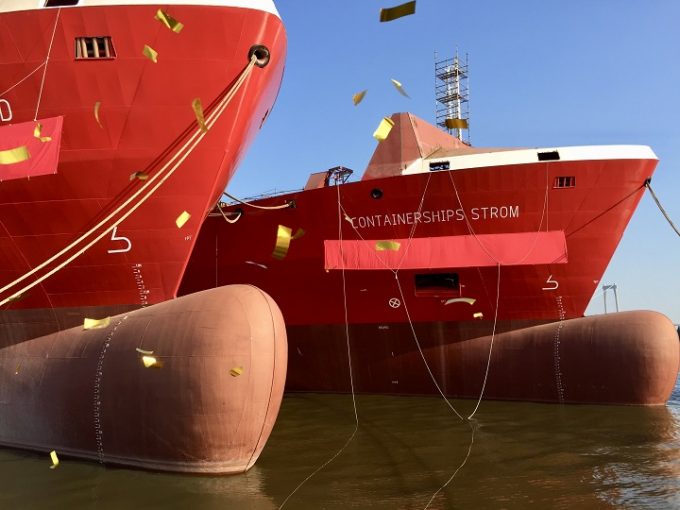 November will be a decisive month for ocean carriers as they go all out to push up container spot rates on the key tradelanes of Asia=Europe and the transpacific.
According to Alexander Borulev, commodity associate at S&P Global Platts, rates are "no longer falling" due to the blanking programmes of the carriers.
And they are preparing a raft of FAK and general rate increases for 1 November.
However, the extent of the challenge facing the global carriers is evidenced by today's Shanghai Containerized Freight Index (SCFI), which continues to record substantially depressed rate levels for both routes.
Nevertheless, there was a small 2.4% gain this week for the North European market, to $594 per teu, but this is still some 21% below the level recorded by the index in the same week a year ago.
With reports of carriers still scrambling to fill their ships on the route, and load factors remaining stubbornly in the low 80%s, it was perhaps no surprise that the 2M Alliance confirmed this week it was extending the suspension of its AE2/Swan loop by two weeks, until the end of November.
In a customer advisory, Maersk said it was endeavouring to balance its network "to match reduced demand".
From Asia to the western Mediterranean, spot rates as recorded by the SCFI were stable, at $710 per teu, which is 9% lower than a year ago. According to the SCFI commentary, vessel utilisation levels on the route were at 85%.
Meanwhile, undaunted by the threat of softening demand with the prospect of more tariffs on Chinese imports into the US, transpacific carriers are hitting shippers with a big GRI next week.
CMA CGM subsidiary APL announced on Tuesday would ask its Asia-US customers for an additional $1,000 per 40ft from 1 November, and they are likely to succeed with at least part of the increase, given the improving market conditions.
According to the Ningbo Containerized Freight Index (NCFI) commentary, "the supply and demand relationship" on the tradelane has "improved and stabilised", and it reported that "space was tight" on some sailings this week.
This week's reading of the US components on the SCFI saw US west coast spot rates flat at $1,361 per 40ft, while there was a 1.6% uptick for east coast rates to $2,411 per 40ft.
Again, the transpac carriers have much ground to make up to boost market rates that are 47% and 27%, repectively, below the levels of 12 months ago for the US west and east coast ports.
"The first week of November was when prices peaked for the season last year, driven by holiday sale stocking and a looming China trade tariff change," noted Freightos CMO Eytan Buchman.
Mr Buchman argued that importers still had "plenty of time" to front-load to beat the 15 December tariff changes and therefore expected to see demand-driven rate increases stick in November, but, he added they were "far from sufficient to close the gap" on the pricing levels of last year.