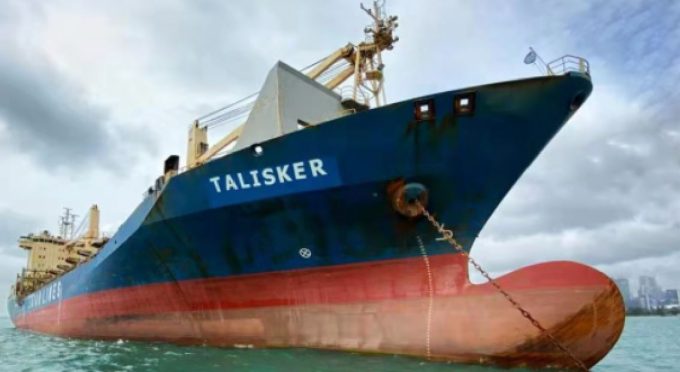 Just over a year after entering the container liner shipping market, Singapore-based Pioneer Line is adding two multi-purpose vessels to its fleet.
A Pioneer Line representative told The Loadstar that, with healthy cargo demand, the company decided at the end of last year to acquire the two ships from Danish owner Thorco.
Glen Grant (built 2014) and Glen Scotia (built 2015) each have 212 teu capacity.
The acquisition was financed by Chinese lessor Jiangsu Financial Leasing, while technical management of Pioneer Line's three ships is handled by Pioneer Logistics subsidiary Zrich Ship Management.
The Pioneer Line representative said the vessels would be" deployed flexibly", especially as the breakbulk and project cargo segment is recovering after more than a decade of weakness following the 2008 global financial crisis.
Pioneer Line is owned by Pioneer Logistics Holdings, led by China-born naturalised Singapore citizens Guo Ningbo and Xue Bing. They gained their shipping expertise in the dry bulk segment, the former having been an executive with Chinese bauxite importer and shipper Winning International Group, while Mr Xue is said to have worked for Codco's dry bulk shipping department.
When they established Pioneer Logistics in April 2019, it started out in dry bulk shipping, through two other subsidiaries, Y&D Marine and Pioneer Bulk.
In December 2020, seeing opportunities in the firming container shipping market, Pioneer Line was established and the following month, purchased the 2001-built 1,129 teu Talisker, for $2.4m to start a liner service connecting the southern Chinese port of Humen with Singapore and Malacca in Malaysia.