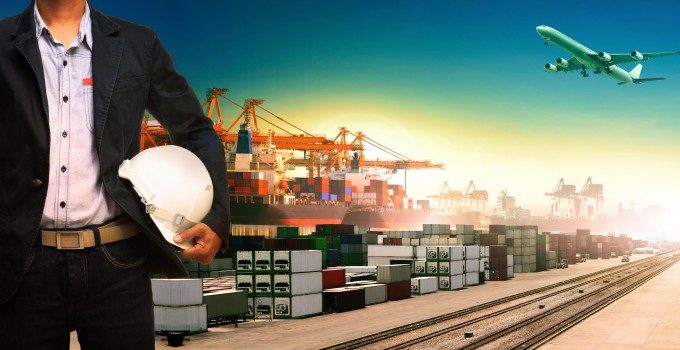 Hong Kong's status as a leading global container port and transhipment hub could come under renewed threat from new competition laws in 2016.
Although interpretation of the Hong Kong Competition Ordinance is not yet certain, its antitrust regulations could mean the vessel sharing agreements (VSAs) that form the basis of the container shipping alliance structure would, effectively, be illegal.
Carriers could face heavy fines of up to 10% of their Hong Kong turnover from up to three years.
While the new Hong Kong Competition Commission does have the power to grant block exemptions to certain industries, Anthony Woolich, partner with shipping law specialist Holman Fenwick Willan, told The Loadstar there was a large degree of uncertainty whether any allowances could be made for liner shipping.
"While it is likely that the commission will at least grant a block exemption for VSAs – because most other maritime countries in the region do – there is no guarantee," Mr Woolich explained.
The uncertainty lies in whether the commission will interpret VSAs and vessel discussion agreements (VDAs) – whereby carriers share trade information and discuss rate levels – as contravening of the First Conduct Rule, which prohibits anti-competitive horizontal agreements.
Any application by shipping lines for a block exemption would also depend on the interpretation by the commission of published guidelines on considering an application.
Furthermore, it is also not yet clear whether a block exemption could be granted before the law comes into effect, leaving carriers in limbo and potentially open to liabilities since no grace period has been permitted.
Tim Smith, chairman of the Hong Kong Liner Shipping Association (HKLSA) and Maersk China chairman, told the South China Morning Post shipping lines could fall foul of the law early in the new year.
"The way the law is written now makes no allowance for the way the industry works. If we carry on doing what we do today, we'll be in technical breach of the law from 1 January.
"We are trying hard to persuade the government to grant exemptions to us, or at least allow more time to discuss it with us, so we won't have regulations that hold back trade and businesses in Hong Kong."
Another carrier executive, who wished to remain anonymous, said that without an exemption any shipping lines with a VSA service would abandon Hong Kong, leaving the port with no deepsea services, effectively reducing it to feeder port status.
Indeed, published comments by the HKLSA inferred that carriers would be unlikely to risk the legal penalties of the new law, despite having the ability to self-assess the legality of their VSAs.
The HKLSA wrote: "There is a reasonable chance that many carriers required to "self-assess" the legality of their standard business model would reduce or even cease services in the Hong Kong trade routes, because they are not willing to accept the legal risk created by the possibility (however remote) that their agreements might be challenged under the ordinance at some undetermined point in the future, with any potential exposure dating back to the day on which the ordinance came into effect."
All this uncertainty could not come at a worse time for Hong Kong's terminal operators. Declining container volumes were brought into focus by the Shanghai International Shipping Institute (SISI) which recently published its first-quarter 2015 Global Port Development Report, showing an "inevitable" fall in throughput at Hong Kong's box facilities.
The report shows volumes declined by 7.85% to 4.9m teu between January and March, the ninth consecutive month with no growth.
The SISI stated that "the "golden age of the port of Hong Kong may become a history" – citing congestion, low terminal efficiency, berth shortage, limited land, larger ships and fleet alliances as reasons the port has become "less attractive" to shipping companies.
Another challenge for Hong Kong is its transformation from gateway port to transhipment hub. Around 70% of the containers Hong Kong handles are now recorded as transhipment cargo and, with a large percentage of those related to China, shipping lines would not find it difficult to shift transhipment calls to a rival port should they feel financially compelled to by the new competition regulations.
Caroline Thomas, senior associate at Holman Fenwick Willan's Hong Kong office explained: "Hong Kong is not the only convenient hub for transhipment in the region, and container vessels could potentially use ports in mainland China or elsewhere – at least to a greater extent than at present.
"The worry is that once business is re-routed to another port, it may not return to Hong Kong."
However, Ms Thomas added: "The reality is that there are few Hong Kong shippers, since the port is mainly used for transhipment. As such, subject to a proper analysis by economists, it may well be that there is an overwhelming business case to grant the exemption, and seek to safeguard the importance of Hong Kong's port and the jobs associated with it.
"Furthermore, VSAs may be a practical necessity in a world in which container vessels are getting larger and larger."