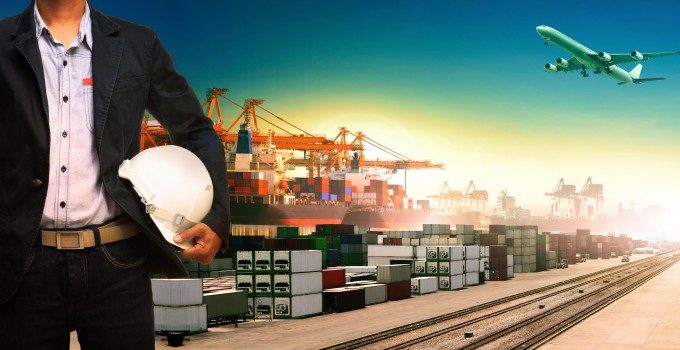 With the proposed P3 Alliance planning to call at Antwerp – one of the main European winners of the new Asia-Europe service suite announced by Maersk, MSC and CMA CGM, the port will have to undergo considerable restructuring to be able to handle the giant vessels involved.
Antwerp is already home to a huge volume of MSC traffic, which is directed through its Home terminal in the port's Delawaide dock. This is behind the Berendrecht Lock, which although the largest in the world has an operational draught limit of 13.5 metres – smaller than the 16 metres designated as the draught of Maersk's Triple-E vessels and CMA CGM's Marco Polo class.
As a result, MSC has applied to Antwerp port authority to move its container operations from the Delawaide to the Deurganck Dock, located outside the Berendrecht Lock, where PSA-HNN currently has an operation.
And in response to that, Antwerp's port authority has announced that it will go to the market to see if there are any other market opportunities it could attract from other terminal operators.
A statement said: "Before any possible reservation of space in the Deurganck dock, the port authority will organise an open, transparent invitation for expressions of interest from the market. Terminal operators will be approached for this on a wide scale.
"By inviting expressions of interest it will be possible to determine whether there are any other equally practical and important proposals on the market in the short term that might be incompatible with facilitating MSC and P3 trade in the Deurganck dock, or that might be made impossible by it."
Last year, MSC accounted for more than half of Antwerp's 8.6m teu throughput. The Geneva-headquartered line handled 4.6m teu at its Home terminal, and it is clear that combining Maersk and CMA CGM traffic, presumably diverted from elsewhere in the North European range, would stretch its operational capacity beyond breaking point.
MSC's application appears to be the first step in the P3 choosing actual terminals within ports. The alliance's schedules envision eight Asia-North Europe loops, with Rotterdam's current four weekly Asian import calls reduced to two, and export calls would fall from five to just two. At Antwerp, weekly import calls would remain at two and export calls double to two.
"If the port of Antwerp is to offer an adequate response to these world players in the European competitive battle, it must also offer a future scenario with opportunities for further growth," the port said.
But important questions remain unanswered, however. Given that the P3 partners could get approval to begin running joint services as early as next spring, would Antwerp have any chance of being able to offer the carriers a new terminal solution before then?
And secondly, given the dominance of PSA-HNN in Antwerp's container handling sector, will competition considerations prevent it from also taking part in the expression of interest?