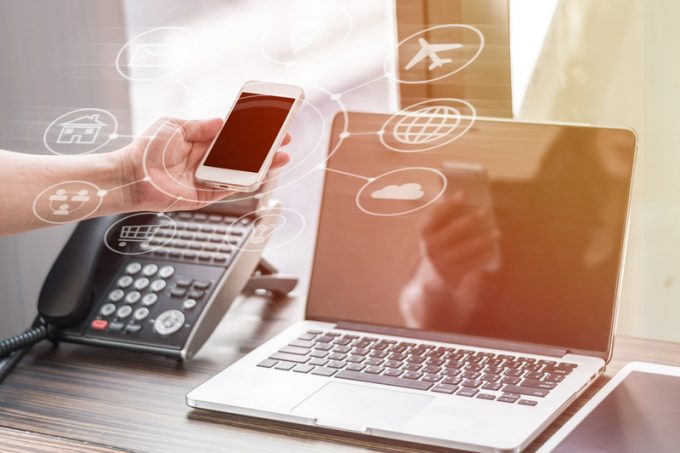 Cargo airlines are increasingly embracing multichannel sales approaches as they attempt to cater for all types of customer.
Whether its via bots, highly trained staff or booking platforms, carriers want to make themselves easily available to any customer – it's no longer a case of booking solely via a carrier's own website.
"We know personal relationships are important in selling to the market," said Dorothea von Boxberg, chief executive of Lufthansa Cargo.
"We are very strong in this. But we have also seen that people like to buy differently. They don't need that consultation. So we have invested in digital capabilities.
"We have our own e-booking, but we also want to make our bookings available to others, so our API can offer our inventory in their systems."
Ms von Boxberg said larger customers would want to incorporate the data into their own systems, but smaller customers needed a different approach.
"SME forwarders might not be as IT-savvy, or want to invest, so we also need to be on platforms such as cargo.one or Webcargo, where they can compare rates, routings, stopovers and capacity, and make their choice directly.
"We are looking at which platforms are valuable, and which ones bring in new revenue, not just more revenue. I think digital channels will grow a lot because it's easier and faster than sending out requests to 10 airlines."
Qatar Airways Cargo has a similar policy. In January, it finally joined Freightos's WebCargo booking platform.
"It took us a while to get there," admitted Guillaume Halleux, chief cargo officer. "We have been improving our business and giving priority to e-bookings on our website. That's less visible to the world, but now about one-third of our bookings come through our web portal.
"It was a definite strategy to accommodate ebookings in-house, where we could keep a close eye on it. WebCargo was the first in the market, and it felt like the right time to increase our footprint."
Like Lufthansa Cargo, he expects the carrier to join other booking sites, of which there are increasing numbers.
"We picked WebCargo because of its maturity, size, volume and reach. But it was not only about size and scale, but also about the fit with the management team.
"We will join other platforms; if we were going to do exclusivity it would be on our website. But it's a consequence of our resources [if we don't join others immediately]. I don't want to lose focus by going in too many directions at the same time.
"But we are not closing doors. Our criteria for joining will be data security, reach – or the reality of reach. You can say you have 5,000 forwarders on a site, but what do they actually represent in market penetration?
"It's important – ebooking is the beginning of a journey that is transforming the industry."
Digital platforms should help carriers grow their market share, he added, bringing in new customers such as SME forwarders – "always a segment we are interested in".
He also pointed to reliable data from booking platforms.
"Otherwise, it's telephone arabe [Chinese whispers], and you can lose a lot of information."
Again, like Lufthansa, Mr Halleux sees the value in some manual bookings too. But he warned: "The human version of [general] bookings brings no value – the added value of staff is nothing. But complicated bookings, such as live animals, needs knowledge and training. I train teams to handle them, but 80% of the time it's a general cargo booking. We want to use our trained staff for what it can bring us as a business – ie, value."
Qatar Airways, as part of its digital strategy, is now using bots to respond to emails, a move mirrored at American Airlines Cargo.
"There is lots of automation that can be deployed internally," explained Mr Halleux, pointing to Robotic Process Automation, which the carrier is testing, as well as data-analysing bots.
Qatar has also signed up to the Validaide Capabilities Platform, which now hosts some 11 airlines. It provides customers with access to information on special handling capabilities of suppliers. Airlines can digitally manage and share station capabilities for pharma and healthcare products, and customers can see and review it.
Mr Halleux said it would "ease the way for our customers to do business, providing convenience and speed to market, which are the key benefits of going digital".