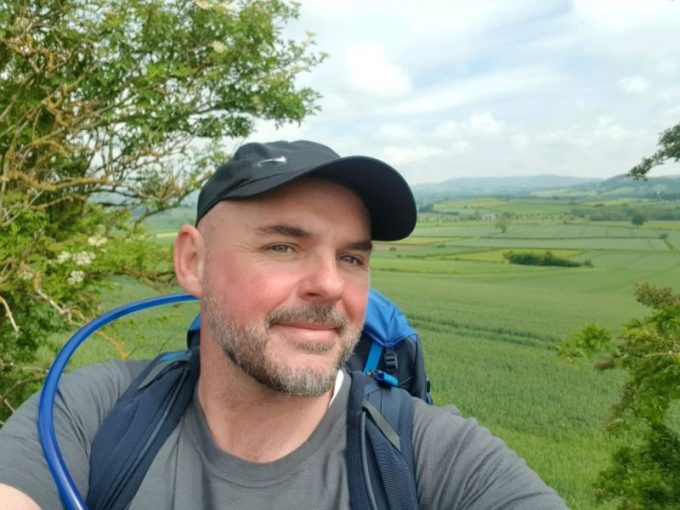 The Loadstar Podcast host Mike King has now passed the half-way point for his 200-mile hike to help seafarers.
Yesterday he walked for 12 hours, up and down Welsh mountains on his Sea-to-Sea walk along Offa's Dyke, from the Severn estuary in south Wales to the Irish Sea coast in north Wales.
"There are still four days to go – and it has been hard," he said. "It was supposed to be the most dramatic views in the Becons, but it has rained for nine hours solid," he added.
He said that seafarers had been treated atrociously during the pandemic, and now hundreds are stuck in the Black Sea. He is donating sponsorship money to International Seafarers' Welfare and Assistance Network (ISWAN), which among other things offers a free, 24-hour multilingual helpline for seafarers and their families, and runs a number of campaigns including mental health awareness training for the maritime industry, and humanitarian support for seafarers globally.
Mike is hoping to raise $15,000 – (a tiny sum when you think of what the shipping lines are currently making).
"I'm hoping some of the shipowners and managers or other people in the logistics world I've interviewed over the years might help support this fundraiser."
Please help him get to his total – and beyond, as he is working hard for it: he'll be ascending the equivalent of Mount Everest from sea level in total over 10 days.