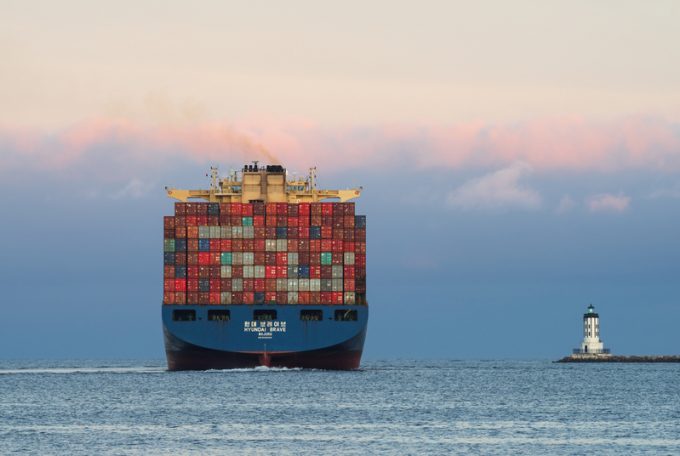 Following 18 hours of talks, HMM's management and unions representing the Korean flagship carrier's seafarers and office staff have reached agreement on salaries.
Salaries will be raised by 7.9% and staff will be given bonuses of up to 650% of monthly salaries.
HMM's employees were unhappy at increments of just 2% this year after the company achieved a record profit resulting from Covid-19-related supply chain disruptions. And salaries had been frozen between 2011 and 2019, years when the line was often in the red.
Staff had wanted increments of 25% this year, but HMM's largest shareholder, state policy lender Korea Development Bank, was said to be reluctant to agree after swapping debt for equity.
Discussions between management and unions  began on 18 June and fell through several times, despite mediation by the government's Central Labor Relations Committee.
On 22 August, the seafarers' union voted to strike and 317 members handed resignation letters to the union, signalling an intention to join Swiss-Italian liner giant MSC, which offered 2.5 times HMM pay.
Then, on Monday, HMM's office staff also voted to strike.
Anxious to avoid what the company said could be an $580m loss, HMM pushed for more negotiations and, while the resignations and strike were postponed, some seafarers held a picket protest on two ships, Hyundai Brave and HMM Rotterdam yesterday evening in Busan.
Today HMM said: "After productive talks and discussions that lasted for about 18 hours, both the management and the unions reached an amicable resolution based on goodwill and mutual understanding. To date, there have not been any disruptions to service routes and vessel operations. All things remain normal."
HMM's seafarers' union said that, while the compromise was below its expectations, it agreed not to strike in view of the adverse economic impact. Union chairman Jang Jong-Geum noted the near-10-year wage freeze and said: "Given the inflation in those years, the increment doesn't make much of a difference. We asked for a 25% increment, but given what we went through [from 2011 to 2019], this figure should be viewed as a salary normalisation rather than a real raise."