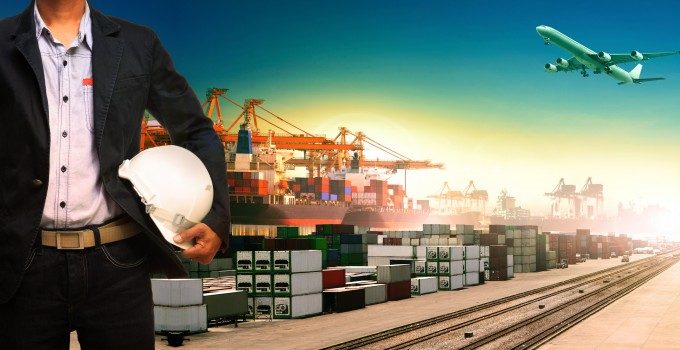 Embattled ocean carriers, struggling to turn a profit on the Asia-Europe and transpacific tradelanes, are increasingly turning to intra-Asia trades for a better return, according to Drewry's Container Insight Weekly.
Drewry says the attraction for deepsea carriers is the availability of cheap charter ships and "higher than usual" cargo growth.
"Seldom does a month pass without the announcement of at least one new regional service – some of which now deploy vessels of over 4,000teu."
Indeed, it is estimated that over 30 million containers move across intra-Asia trades every year, equivalent to more than one in five boxes moved globally. And 2013 saw growth of 5.5% in regional traffic, with a similar level of expansion expected again this year.
Drewry gives three examples of recently launched intra-Asia services that deploy panamax ships of up to 5,000teu. All are operated on vessel-sharing agreements, for example, Cosco and Yang Ming teaming up with regional specialists PIL and Wan Hai on a service between China, Malaysia and Singapore, operating four ships with an average size of 4,300teu.
Both Wan Hai and PIL have pulled loss-making Asia–Europe services in the past and seem content to concentrate on the development of regional services.
The judicious strategy of Wan Hai in developing its intra-Asia business is, Drewry says, evidenced by the carrier's sound financial performance since 2009, beating many of its peers. And this has continued into 2014, with the Taiwanese carrier posting an operating profit of $15m for the first quarter.
Drewry also highlights that the intra-Asia market – including Asia-Australasia – was OOCL's fastest-growing market in the first three months of the year, increasing quarter-on-quarter by 14.5%, up to 723,000teu – compared with growth of just 3% for all other traffic.
In fact the Asia–Australasia tradelane accounted for 54% of the Hong Kong-headquartered carrier's total throughput in the first quarter.
Nevertheless, the intra-Asia trades are not immune to the threat from the cascading of ships from other routes, leading to – if the larger vessels are not justified – downward pressure on freight rates.
Furthermore, deploying Panamax ships on smaller intra-Asia routes does not often make sense operationally – despite the cheap daily hire rates currently on offer. And on the bigger trades they have to be worked in alliances with competitors to be commercially viable.
The intra-Asia trade is effectively a network of feeders and therefore a business where margins are thin. Indeed, Thailand's Regional Container Lines (RCL) has struggled to break even in recent years, and posted a $50m net loss in 2013, illustrating that the trade is not be as robust as some may believe.
In its 2013 annual report, RCL said: "…freight rates continued to deteriorate in the second half of 2013 with few signs of a quick recovery… The year ended with uncertain macro conditions, imbalanced supply-demand outlook, volatile oil prices, and a fast deterioration in rates…"