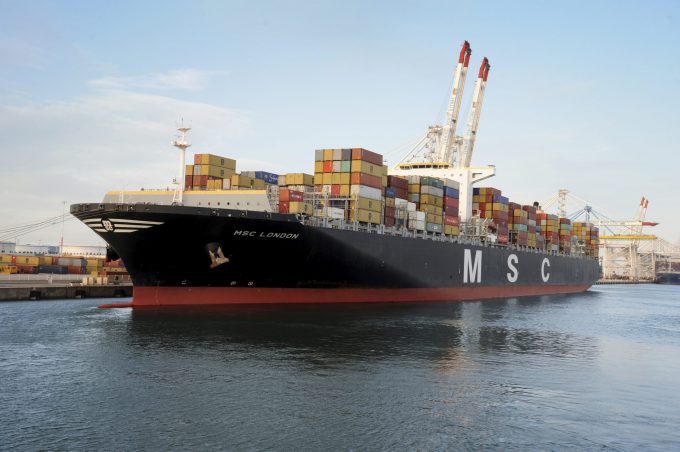 Shippers from Asia to North Europe are being given conflicting information on vessel ETAs by carriers in the same alliance, and for the same ship.
It seems decisions on port call omissions in North Europe are not being communicated to freight booking desks and, as a consequence, shippers are being offered space on sailings for which cargo may only arrive at the original destination port several weeks after the advertised date.
One UK forwarder contacted The Loadstar today to highlight the discrepancy between schedule information given by 2M partners Maersk and MSC.
Subject to rates, the forwarder is being offered space for Felixstowe on MSC's Shogun/Maersk's AE1 sailing from China in early November, on the 19,224 teu MSC Erica.
However, while MSC is advertising a transit time of 29 days and arrival at Felixstowe on 7 December, Maersk gives a transit time of 46 days and arrival on 21 December – for the same vessel.
Maersk said last week that, due to congestion at Felixstowe, it was making a number of short-term structural changes to its network, adding: "By provisionally diverting the vessels that are currently waiting and bringing our customers' cargo back on smaller vessels, we expect to minimise the current delays our customers are experiencing."
And while an MSC advisory said it was omitting the Felixstowe call until the end of the year on its Condor/Maersk's AE7 loop, The Loadstar has not so far seen a notice concerning the omission of the UK hub on the Shogun/AE1.
Another forwarder contact told The Loadstar he had also noticed major discrepancies on recent vessel ETAs from carriers in the same alliance.
"We have seen this from the Ocean Alliance and THE Alliance partners in the past weeks," he said. "I think some of the booking agents are the last to be told about diversions and they are offering space in good faith based on their latest advice, but in practice it is often that the schedules have not been updated," he said.
"It's a major problem as, in turn, we are passing these dates on to our customers and they are making their inventory calculations based on incorrect ETAs," said the forwarder.
Moreover, the difference in the ETAs is significant – for example, for Felixstowe bound containers shipped on the MSC Erica the difference is 17 days, according to the Maersk and MSC schedules.
The Loadstar is hearing similar problems from forwarders expecting to receive cargo in Antwerp and Rotterdam, with transit times being extended substantially when these ports are omitted.
"Information flows are now at a level that could be classified as 'unreliable' at best, or even erroneous," the MD of a UK-based forwarder told The Loadstar today.
"Employees of the lines are referring you to website schedules, but with a caveat of 'it's unlikely to be correct'," he added. "The most accurate answer we had today was 'you'll have to wait and see, I honestly don't know'.
"On-forwarding via feeder vessels is also going to add to the mayhem," he said.