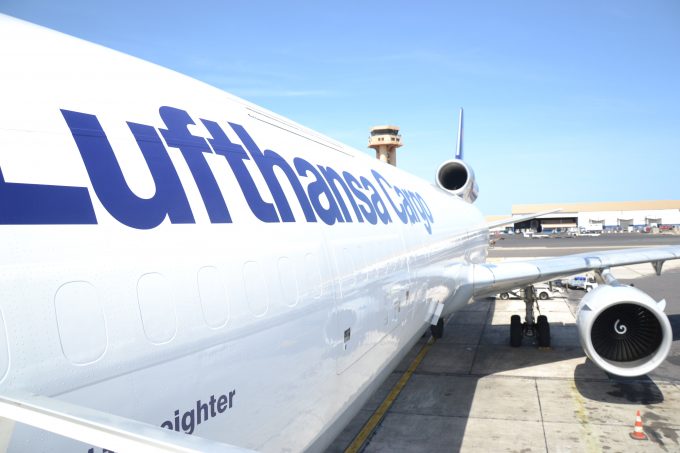 Lufthansa Cargo has defended its decision to charge for paper air waybills, while other airlines look set to follow suit.
In what appears to be a growing wave of impatience over the lack of progress in e-freight, carriers are finally forcing change – and have found support from many of their customers.
Lufthansa announced last week it would introduce a €12 charge for paper air waybills on routes where e-air waybills are available, discounted to €1 for the first six months. Some customers had suggested that, instead of a charge, Lufthansa could have offered an incentive, such as free track and trace.
But Alexis von Hoensbroech, chief commercial officer, said: "A fee is much easier to manage and account, it would be too complicated to do another way. And capturing a paper air waybill manually costs money which we are not prepared to pay any more, as the electronic alternative is available. We think it's time for this service to be charged."

The carrier has already tested the fee in South America, and the reaction was "between neutral and positive".
"Now it is a service, some customers are relieved as we no longer need to bother them about switching to e-AWBs – if they want, they can keep their paper and pay."
The industry average for the use of eAWBs is about 53%, and the pace of change has been slow.
"Now is the time to change," said Mr von Hoensbroech. "This industry has been terribly, terribly slow.
"I think the impact will be significant. We have 1.5m air waybills a year, so that is a substantial amount that people would have to pay. The motivation to change will be high."
He added that many customers had said it was a good opportunity to move forward, and with the six-month discount plan in place, those not yet set up for e-air waybills had time to implement the changes.
Mr von Hoensbroech acknowledged that the air waybill was just one part of the picture.
"An electronic air waybill alone is not necessarily attractive for forwarders. It only really makes sense when you have more paper digitised. Once the key documents are electronic, then the efficiency gains really start to step in. But the electronic air waybill is the first and necessary step.
"By charging a fee, there is a commercial incentive to make the investment needed to digitalise the documents. Most forwarders have told us it's the right step because the industry has to move forward."
Other airlines supported the move. Head of Swiss World Cargo Ashwin Bhat said he too was considering adopting a fee. "We haven't decided yet, but we support it. It's about how we are set up – we need to be ready for it and have the IT in place. Some customers do want it, as it then gives them the leverage to argue for investment in IT."
American Airlines Cargo's head of global operations, David Vance, told The Loadstar that his carrier was "definitely considering it".
"The question is where we are from an automation point of view. We have a legacy system and are just investing in new technology with IBS Software. So do I want to invest in an interim solution, or wait until the IT is there? We have to ask what the benefit is of doing it now."