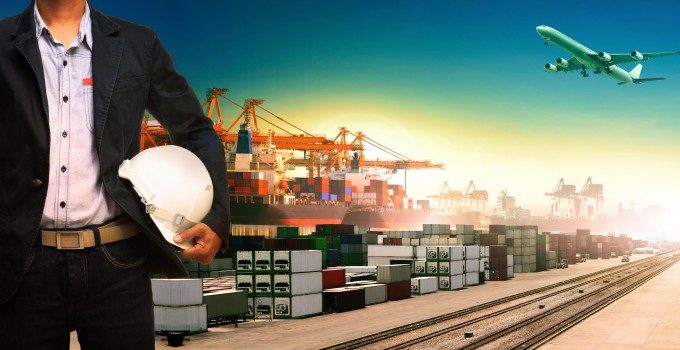 Lufthansa shareholders yesterday agreed to the €9bn bailout package, as one air cargo executive voiced approval of the carrier's decision to outsource general cargo handling at its Frankfurt hub.
This week the German carrier said Fiege would take on day-to-day operations for general cargo at its Frankfurt Cargo Centre, but it would keep control of special products.
Stan Wraight, head of consultancy SASI, and who has been leading the charge for airlines to rethink their business strategy, said it was a good decision – if the rationale was to focus scarce resources on what is offered to the industry in the way of products.
"The key message is that Lufthansa is giving general cargo to Fiege, which we must assume has lower costs, thus greater efficiencies, while retaining the 'special' cargo for itself. Read into that a smart strategy, if it is thinking the way I hope it is.
 "It offers forwarders cost-effective capabilities and a low-cost solution, but also acknowledges products that Lufthansa wants to promote for itself in the market, with high quality and expeditious handling, value-add components and so on, which Lufthansa will do itself to ensure standards demanded will be met. 
"If this is the case and thinking, this follows the SASI 'volume versus value' philosophy."
He explained: "If an airline is only getting, say, 5% of its tonnage from value products, increase that to, say, 20% of tonnage and you are immediately competitive in evolving product demands in the market, such as e-commerce, express etc, and you still can handle the forwarders' 80% as effectively and economically as possible.
"It a tried and tested philosophy. Think back to when FedEx started flying its own aircraft between Asia and the US; it could not fill a whole widebody, so became the forwarder's best friend. FedEx then slowly built up value and kicked forwarders off the airplane. UPS does the same thing."
Meanwhile, Lufthansa's future looks assured after its biggest shareholder, billionaire Heinz Hermann Thiele, put aside concerns over the dilution of his stake and supported a vote which will see the carrier receive up to €9bn.
The German government's Economic Stabilisation Fund will make capital contributions to the airline of up to €5.7bn, and take a 20% stake in the carrier, following the vote at an extraordinary general meeting yesterday. Shareholders also approved conversion rights which can be transformed into 5% of the share capital, while KfW and private banks will offer up to €3bn in loans.
Some 30,000 shareholders attended, representing 39% of the shares, and 98% of those voted in favour.
Lufthansa chief executive Carsten Spohr thanked the government, but added: "We at Lufthansa are aware of our responsibility to pay back the up to €9bn to the taxpayers as quickly as possible."
Lufthansa agreed a deal with one of its unions the day before the vote that will see cabin crew hours and pay cut, but jobs saved. It is still talking with a pilots' union, but said that talks with a third union, Verdi, had been disappointing.