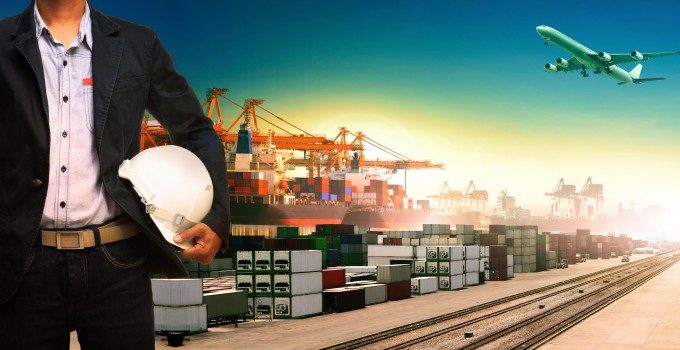 Lufthansa Cargo is to announce another far-reaching joint-venture by the end of the year.
Delegates at the Freighters and Belly Cargo conference in Abu Dhabi heard yesterday that it would be a single airline deal and not involve All Nippon Airways (ANA), its current JV partner.
Bernhard Kindelbacher, Lufthansa's senior VP strategy, subsidiaries and business development, recalled the first days of the ill-fated Wow alliance in 2002 and the excitement of the sales team in the New York offices of Lufthansa Cargo (LC). The partnership between Singapore Airlines, SAS, Japan Air Lines and Lufthansa seemed to open limitless opportunities, he said.
Mr Kindelbacher showed delegates a slide showing a Wow-liveried aircraft with the slogan "powering world trade". Wow, of course, achieved no such thing – and nor, arguably, did the alliances that followed.
LC's joint-venture with ANA, launched at the end of 2014, is an attempt to do things differently, he told delegates. The "metal neutral" sales approach had been a modest success, with additional traffic from January to August averaging just 200 tonnes a month.
The partners measure this in terms of cross-bookings, he explained – that is, bookings taken by Lufthansa sales personnel or via LC's online gateway for transport on ANA services and vice versa.
For seven months, the JV operated only westbound ex-Japan. It expanded in August to include services from Germany, Austria, France and the UK to Tokyo's two main airports, as well as Osaka and Nagoya. Belgium-originating services would be added on October 25, with more EU countries to follow.
Clearly convinced of the potential, LC is preparing to roll out a second JV by the end of this year, although Mr Kindelbacher stressed this was not an alliance in the making. He said LC saw no point in trying to mirror the Star, Skyteam and Oneworld passenger alliances, whose dominant market share allows seamless global offerings and member privileges.
"Cargo is very fragmented, with the top 20 carriers representing only 30% of the market," he said. "It is bilaterals that give the real benefits, not big alliances."
Speaking to The Loadstar afterwards, he said the next, unnamed, partner was negotiating terms only with LC, not with ANA.
"That could raise antitrust issues and is not necessary when you're developing a bilateral, but you hope a new partner could see advantages in aligning with the standards and systems we have established.
"Maybe we could standardise e-air waybills and digitise further. Customers want digital processes and fast response times."
LC is talking with other prospective partners, "but there will be very few. You've got to concentrate on major tradelanes," Mr Kindelbacher added.
Lufthansa's passenger division currently has antitrust immunity with United and Air Canada, while ANA Cargo also has antitrust immunity with United.
Why did Wow fail? "We started with one vision and one direction, but over time we deviated. There were legal constraints, we had no antitrust immunity and could not have a joint sales offer," he said. We were giving too little benefit to the customer. The commitment was there but the alignment was not. We had harmonised special products but there was no commonality on standard cargo.
"When it came to sales, each partner had their own targets and objectives. So the question was, do I give the cargo to someone else or do I sell it for myself?
"You can utilise freighters much better if you [fully] offer each other's capabilities and share revenue, with no differentiation for the sales rep whichever service they sell on to," he said.
There are few overlaps between Lufthansa and ANA services. Where a route is shared, such as Frankfurt-Osaka, the schedule has been structured to provide a morning and evening departure. The customer knows he can "take a later flight to the same standard" if necessary, and LC has a better chance of service recovery when things go wrong.
Mr Kindelbacher claimed it had more often been the case that customers had no options at all on certain days. "Now we've increased capacity, especially at weekends."
A further bonus, for smaller agents especially, he said, was that co-location of export drop-off and import delivery had been achieved at almost all stations, meaning they have to drive only to one point. Getting all partners under the same roof was another box Wow never quite ticked.