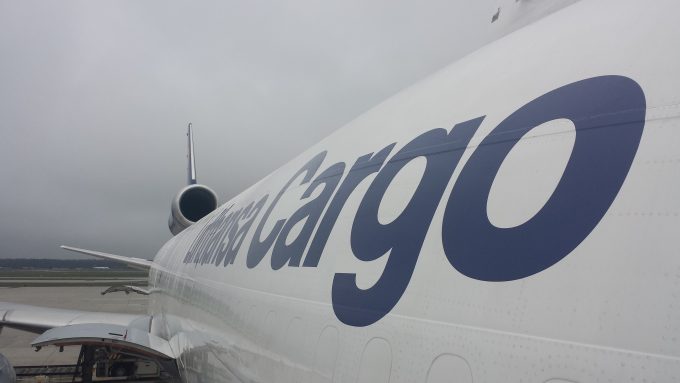 Lufthansa Cargo has taken a stake in Fleet, a US-based online marketplace for freight services.
The move is indicative of a developing trend within the wider logistics community that sees major players investing in tech start-ups.
The German flag-carrier said its acquisition of shares in Fleet was part of a "strategic commitment" towards improving airfreight's "digital maturity level".
However, the airline would not confirm the number of shares purchased, or if the deal was linked to Logistics Tech Accelerator, founded via LC's partnership with RocketSpace in 2016.
Chief executive of Lufthansa Cargo Peter Gerber said Fleet was a "perfect match" for the carrier.
"The company combines innovative, visionary thinking with a strong intrinsic motivation to improve air cargo booking, shipping efficiency and customer experience," he said.
"We expect substantial learning with regard to our product and service portfolio, and we are sure Lufthansa Cargo and Fleet will mutually benefit from sharing concepts and ideas."
Lufthansa has also acquired a seat on Fleet's board, which will be filled by Lufthansa Cargo chief commercial officer Alexis von Hoensbroech.
A statement from the carrier said it recognised the sizeable inroads start-ups were making into the logistics industry, with traditional operators recognising the threat posed.
"Recently, a large number of start-ups pushed into the logistics industry, upgrading connectivity between various players of global air cargo supply chains. Consequently, traditional logistics companies have become aware of the opportunities they can realise by investing into new digital business models.
This year Kuehne + Nagel signed an MoU with Tamesek Holdings. With the Singapore-based investment fund, the forwarder will look to invest in technologies including AI, automation and blockchain systems. According to The Business Times, the two have a "50:50 partnership" in the joint venture.
Lufthansa's latest investment is not its first flirtation with disruptive technology, describing its 2016 partnership with RocketSpace as a "pre-emptive" move.
The carrier's vp of digitisation, Boris Huske, told The Loadstar at the time that there was a "lack of digitisation" and investment in IT solutions within the logistics industry.
Several months later IAG launched a platform for start-up disruptive technology companies to work with it to create new solutions. Together with investor L Marks, IAG's Hangar 51 supports entrepreneurs with ideas and technology to "transform" aviation and "revolutionise the customer experience".
It offers a 10-week programme to help start-ups enter aviation and trial their products, allowing them to develop quickly. In October it announced that seven start-ups had been selected to take part in its second 10-week programme.