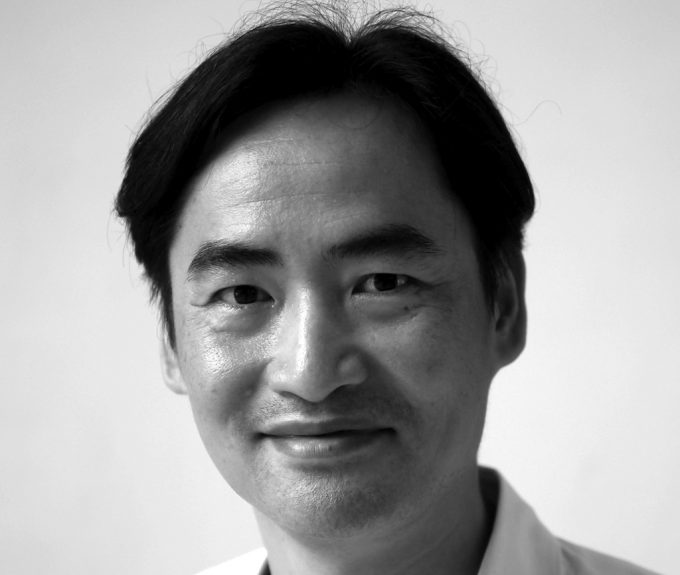 Hong Kong-based start-up 300cubits will suspend its container shipping cryptocurrency tomorrow, as the industry enters "crunch time" for freight-tech.
In 2017, the firm set out to solve container shipping's "booking shortfall", a $23bn problem created by five million teu of 'no show' and 'rolled' cargo every year.
By introducing a booking deposit in the form of the teu token, a cryptocurrency based on the Ethereum blockchain network, 300cubits hoped to help eliminate the industry's "trust issue".
Trial shipments began in March 2018, but Johnson Leung (pictured above), the company's co-founder, said transaction volume had been "far from commercial", despite participation from carriers Maersk, CMA CGM, MSC, and Cosco and shippers such as Li & Fung Logistics, BASF, JF Hillebrand and Esprit.
"Only a couple hundred containers have gone through the system," Mr Leung said today.
"The lack of clarity in regulatory regimes surrounding digital currencies has proved the greatest hurdle in our marketing efforts. Many potential users simply shied away from trying, not sure about what regulatory measures the authorities may take.
"A potential partnership with INTTRA, one of the largest shipment booking portals in the world, had to be stopped at the eleventh hour, due to regulatory concerns," he added.
And Mr Leung said the lack of liquidity in teu tokens and the volatility of cryptocurrencies in general had "cast a constant doubt among the users on whether the value of the tokens could be realised".
300cubits also found that rolled cargo was not shippers' biggest pain point in the booking process.
"Instead, they complain that often they could not get their bookings confirmed during peak season, despite booking volumes within contract commitment," noted Mr Leung.
He told The Loadstar he believed blockchain still had a role to play in shipping, but "the jury is still out".
He said: "So far, and across all sectors – shipping, banking etc – the only blockchain projects that are commercially viable are still the businesses surrounding cryptocurrencies, and particularly the crypto exchanges.
"Many blockchain features, like immutability, anonymity and avoidance of double sending, that make perfect sense for people interested in cryptocurrencies, are not particularly intuitive or appealing to most businesspeople."
However, he believed the "equality features" in blockchain provide a good case for logistics service providers to participate in a blockchain-based platform, since this could solve the shipper pain point of using multiple platforms to manage their shipments.
"Shipping could benefit from some sort of aggregator platform, and blockchain has at least the system architecture that can attract operators to participate," said Mr Leung.
Alphaliner chief analyst Tan Hua Joo said there were "limited applications that can effectively utilise blockchain solutions in container shipping. However, the same can also be said for many other industries outside of shipping".
According to Lars Jensen, chief executive of SeaIntelligence Consulting, the move by 300cubits is "unsurprising". In 2017, he predicted there would be a strong increase in the number of freight-tech companies in the short term.
"But following an initial period of a couple of years, it would be crunch time," he explained. "The cash from initial funding rounds would be running dry and, in order to push forward, the companies would need to show real and tangible business uptake for their concepts.
"The outcome we now see from 300cubits is a sign of this anticipated change. We are getting to the point where the plethora of new freight-tech companies launched in recent years is reaching this important cut-off point in the digitalisation of the shipping industry."
Mr Jensen is an advisor to, and former board member of, NYSHEX, a direct competitor to 300cubits.
300cubits is not the first blockchain logistics casualty this year, following the liquidation of OpenPort in January.