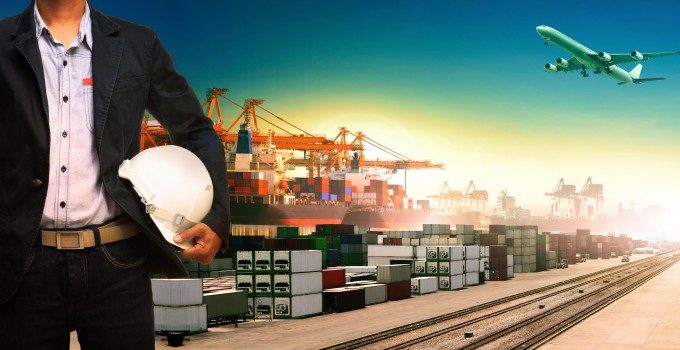 Negotiations between the union and Cargolux's management are set to intensify as the beleagured carrier attempts to roll out a new strategy.
Interim CEO Richard Forson is hoping to get his new strategy approved by the board on 7 February, of which "enhanced flexibility" is the central plank, he told The Loadstar.
"One key aspect is flexible capacity, while on the cost side we need flexibility of the organisation. And yes, it will involve talking to the union and looking at the Collective Work Agreement. We are not necessarily looking at fewer staff, but more flexibility in how we use that staff along with flexible capacity."
Relations between management and union appear to have improved since Qatar Airways pulled out of its 35% stake in the company last year. Aloyse Kapweiler, syndicate secretary for the aviation and logistics arm of the LCGB union said: "The management has become more accessible and some of the pressure has gone. And Mr Forson is more accessible."
But, he warned: "I don't know what will happen to the Collective Work Agreement – it's not an instrument, it's a foundation. It's not the work that's missing, it's the yield. Cargolux is able to adapt to the circumstances, but it can't change the flexibility of its staff. We are willing to negotiate, but we are not happy to change it just to adapt to a temporary situation. Only 12.8% of the costs of the company are labour. The money must come in and new markets be found."
The pair are expected to meet on 30 January, and both sides hope to build on their improved relations.
"We are already negotiating – but instead of following the normal processes we are looking for a mutually beneficial agreement," said Mr Forson. "A strike is always at the back of the mind, but I think the employees have the interests of the airline at heart."
Mr Kapweiler argued, however, that staff morale needed to be boosted. "The airline needs its staff to sustain the model and cope with the difficulties, and it needs to motivate its staff to do that."
The strategic plan which Mr Forson has set out will aim to make Cargolux self-sustainable, although the government remains keen to find an investor, which it would like confirmed by June.
"A third party investor could be an airline or a logistics partner, or a financial one. Our view is yes, let's look at the value someone can bring in and see if it makes us more resilient. But the bottom line is that we do see a continuing life in Cargolux. Everyone will have their own view, and we want to keep an open mind. The original investor didn't work out as planned. We will see who expresses an interest and see what synergies might come from that."
There has been no word this year of which investor that might be, although the government was reportedly in talks with both Hainan Airlines's parent, HNA Group, and Volga Dnepr. Mr Kapweiler said: "If someone is seen as a potential shareholder, I'm not aware of it, but I don't think anything concrete has happened."
The government is under some pressure to sell its shareholding, as it is well aware of being closely watched by the European Commission for any infringement of state aid rules. "The government is being extremely careful," confirmed Mr Forson. "We can't contravene any laws."
Although Mr Forson was wary of revealing too much about his plans for the carrier in advance of the board meeting next month, he did confirm that a flexible fleet was critical. "The fleet is built around the 747-400F, which is being replaced by the 747-8F. That's where the flexibility will come in – making the fleet smaller when it needs to be.
"Traditionally we have found that wet leases are quite inefficient, so we are really looking at lower-cost capacity  – which is not expensive to put on the ground. We are able to operate the -8Fs at a positive contribution because the fuel costs are the same as the -4F. That's a big benefit."
The carrier, which in 2011 made a $18.3m loss, confirmed that its losses were slightly higher in 2012 – but "not as bad as we expected". Other reports suggested a loss last year of $30-40m. The 2013 budget has been approved by the shareholders, while the much-anticipated Oliver Wyman report, commissioned by Qatar Airways, has not yet been made public but according to Mr Kapweiler, only part of it will be put into action.
The loss was put down to low demand, overcapacity and a "high cost" operating environment. "The markets will come back and inefficient operators will disappear," said Mr Forson. "Yes, we are in a high cost jurisdiction but we have generated quality revenues before and the trick is to sustain that in the future and take out unnecessary costs. Europe is an important part of trade flows."
Although inefficient operators do leave markets in tough times, Cargolux's all-cargo carrying rivals in Europe have strong backing, whether it's AirCargo Germany with its Volga Dnepr shareholder, or AeroLogic, brainchild of Lufthansa Cargo and DHL Express.
But, believed Mr Forson: "Deep pockets is one thing, but you also need a capable organisation and brand, and it's crucial to have the right strategy and the right people. Capital is not enough."
He revealed that the carrier would be looking at negotiating new bilaterals in China and Africa. "There are certain rights we'd like in China, and Africa is very regulated. There are other growth areas too, such as the Middle East and South America."
While management and the unions have much to talk about, the pair both agree that Cargolux is viable, and that its demise is not an option. "Cargolux must be saved," said Mr Kapweiler. "Its employees are in danger and there are up to 9,000 people who directly or indirectly depend on the airport. It's too important to fail."