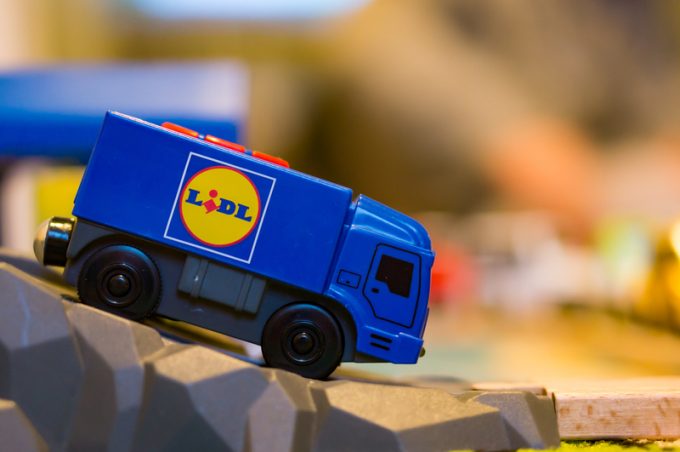 Orbcomm is to provide discount supermarket Lidl with temperature-monitoring across its transport network, which numbers more than 400 reefer trucks.
"By providing insight, alerts and systems integration, we are helping Lidl UK to gain real-time visibility," said Orbcomm chief Marc Eisenberg.
"And in so doing, reduce operational risk, ensure regulatory compliance and improve customer service."
Included in the solution is device management and data integration into third-party transport management systems.
Furthermore, Lidl's fleet will also be equipped with Internet of Things (IoT) automatic temperature-detection systems that can monitor and set variations and tolerances on the cargo.
A spokesperson told The Coolstar alerts could be sent to drivers, back office or customers, who would also have controls to remotely set or alter temperatures, and initiate a defrost.
When asked if the cost of IoT technology was prohibitive for smaller potential customers, the spokesperson said: "On-the-road trailer temperature management and monitoring have been available for some time and the cost of this technology is not an issue for operators.
"A significant number of our customers are from the food service industry, and these are primarily smaller, local fleets. And the cost can be on a per-month fee or a hardware cost upfront basis, which does equate to a lower per month fee."
Alongside Lidl, Orbcomm boasts several food retailers and supermarkets among its client base, including Gregg's and Spar in the UK, and Walmart in the US.
And the tech provider has plans for new developments in improving cool chain transport operations.
"An interesting development is temporary, trip-based cold chain tracking for trailers and containers with the CT 3000 series," continued the spokesperson. "The CT 3100 allows for temporary installation for monitoring assets on a trip, a vessel or at a terminal."