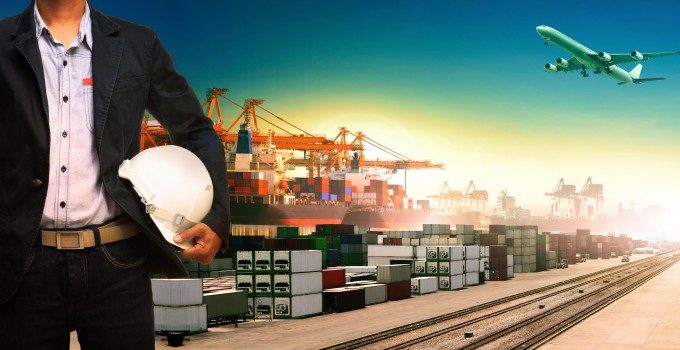 Dutch towage and salvage operators Kotug and SMIT are to merge their North European harbour towage activities into a 50-50 joint venture company which will give the new entity access to a fleet of 60 tugs stationed at 11 ports in the Netherlands, Belgium, Germany and the UK.
The agreement, which is subject to due diligence and regulatory approval, is seen as a reaction to the launch early next year of the new 2M and Ocean Three (O3) alliances, in particular, when towage contracts will come under the microscopes of carriers keen to reduce unit costs at every turn.
In theory, the carriers will keep their respective contracts with tug operators, but in practice the alliance focus on driving down costs will oblige the individual procurements teams to look at all options for harbour towage, which usually means the lowest common denominator prevails.
Explaining the rationale behind the joint-venture, Kotug chief executive Ard-Jan Kooren said: "The combined operation will allow us to meet the increasing demands of our international joint clients."
Mr Kooren added: "In a market that is consolidating, we can offer competitive services against the highest operational and safety standards within the industry."
Meanwhile, SMIT parent, Royal Boskalis said: "By joining forces opportunities are created to achieve cost and market synergies as well as a more efficient capital structure."
Kotug moved into the UK market last year establishing its UK office at London Gateway to pitch initially for the new container port's towage business.
It had some success, capturing the SAECS towage contract in October 2013 for London Gateway's maiden liner service. However, a year later at a reception in London to celebrate its first year of operation, the mood was rather less upbeat due to the limited success it had had with other London Gateway customers.
For instance, the big coup made by London Gateway of signing Tilbury's biggest container line – Hamburg Sud – saw its first ship helped to the berth by a Switzer tug.
Switzer, an AP Moeller Maersk subsidiary, is dominant at the UK's biggest container port at Felixstowe and was clearly not prepared to roll over and lose all of its River Thames harbour towage business to Kotug.
During presentations made by Kotug executives at the recent reception there was an acceptance that customers and potential customers were disappointed that it had not stationed more tugs on the Thames, so it would appear that the co-operation with SMIT will allow for fiercer competition with Switzer for UK towage contracts.
Meanwhile, the European Commission anti-trust teams have diversified from their focus on ocean carriers and freight forwarders to look at carriers' service providers.
Although it remains unconfirmed by EC competition authorities, dawn raids were reported to have taken place in late November and early December by Dutch and German anti-trust squads on around six towage and salvage companies.
Given the highly competitive nature of harbour towage business it will be interesting to see whether the EC finds any evidence of collusion between the tug operators, while the proposed merger between Kotug and SMIT could raise monopoly concerns.