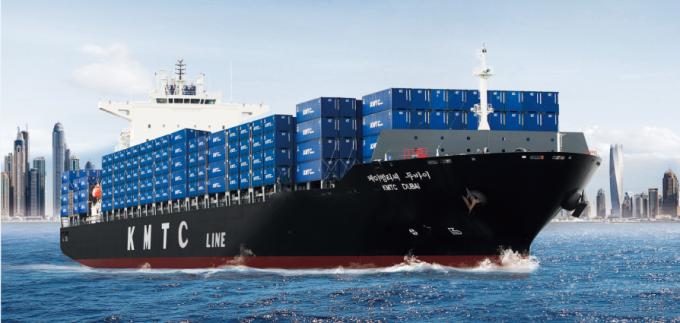 Korea Marine Transport Co (KMTC Line) remains the top-earning South Korean feeder operator, recording a 91% year-on-year boost in revenue.
All 12 privately owned South Korean feeder operators have released their 2021 results, as required by law for companies with assets exceeding KRW12bn ($9.6m).
Last year, KMTC Line reported revenue of $3.02bn, up 91% year on year, while net profits soared nine-fold to $1.22bn. Income from shipping operations nearly doubled on 2020, to $2.6bn.
The company has been profitable every year since 1985 and with 156,995 teu of capacity, KMTC Line is ranked 13th among container carriers and is the largest among the South Korean feeder operators.
The company credited higher freight rates, particularly on its Indian and Persian Gulf services, for its earnings boost.
Against the backdrop of an unprecedented boom in container shipping rates, the total net profit of South Korean feeder operators rocketed 11-fold to $3.3bn last year. Except for Sinokor Merchant Marine subsidiary Hansung Line, all saw net profit growth of more than 100%.
On an unconsolidated basis, Sinokor, South Korea's largest privately owned shipowner, saw net profit surge 22-fold to $976m.
CK Line recorded the largest surge in net profit, up more than 60-fold to $56m. With just 10,135 teu of shipping capacity, CK Line is ranked 69th among container carriers and is the smallest among South Korean feeder operators – but it supplemented its earnings by launching an intermodal intra-Asia service last June, linking its Hai Phong Express (HPX) and South China-Thailand (SCT) routes to inland China.