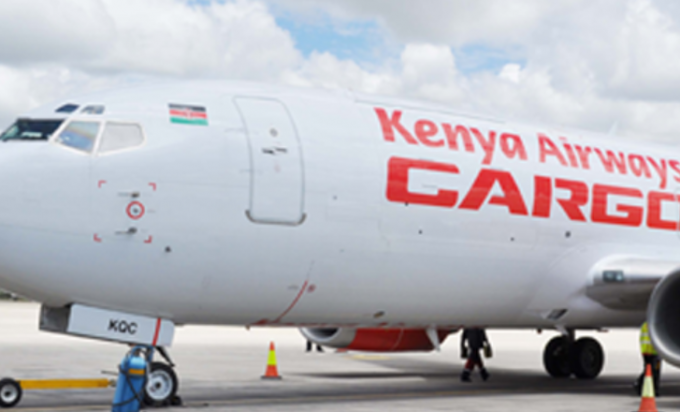 Serious problems at troubled South African Airways left a gap in the cargo market – which Kenya Airways has been quick to fill.
Last week. the Kenyan carrier said it had begun operating direct freighter services out of Johannesburg to other southern African cities, bypassing its Nairobi hub, and adding Maputo, Harare, Lilongwe, Lusaka and Dar es Salaam.
The carrier has two 737-30Fs in its fleet, but has in the past worked with SkyTeam partner AF-KLM on widebody freighter services to Amsterdam. However, a spokesperson for KLM confirmed that this part of their joint-venture "has been suspended", but he would not be drawn on details.
Kenya Airways has also used its passenger aircraft extensively for cargo-only flights.
And it has expanded its focus in the Middle East, in June launching a direct freighter service from Mombasa to Sharjah.
"Our customers truck seafood and vegetables from Mombasa and Malindi to Nairobi, taking up to 12 hours to come and connect out of Nairobi for freight that should only take four-to-five hours to the UAE," said Dick Murianki, director of Kenya Airways Cargo.
"So we thought, why not take our aircraft directly to the coast to uplift the cargo. We want to be a bridge between our coastal region and the UAE and other regions. We're not limiting ourselves to the UAE.
"We are not anchored in Nairobi. Yes, it is our main hub, but we want to grow our [cargo] business. We mean business in Southern Africa and we mean business in cargo," he said.
Rival SAA, meanwhile, is floundering among unpaid wages and allegations of corruption.
While administrators for the carrier have received ZAR1.5bn ($97.9m), they have been unable to use the funds as the government required, owing to the Labour Relations and Companies Act. Unpaid staff  – third in line to be paid after business rescue costs, and lenders – are now picketing the carrier's head office.
Unions also claim SAA executives should face criminal charges for their "lack of action in the face of white-collar crime at the carrier".