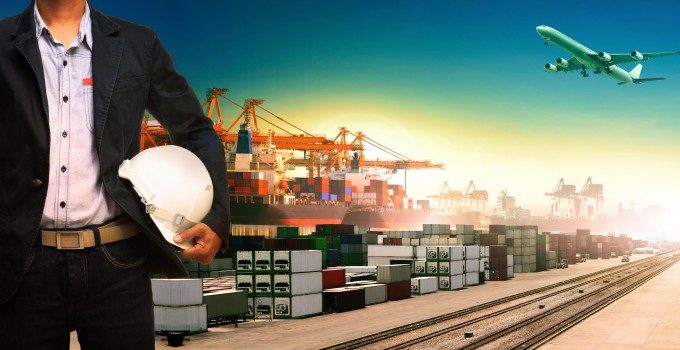 Schedule integrity is "crucial" to the ability of container terminals to cope with throughput growth and the rapid introduction of ultra-large containerships, delegates at the JOC Port Performance Conference in London yesterday were told.
Thomas Lutje, managing director of Hamburg terminal operator HHLA, advised delegates that his company had experienced average delays of between 30 and 115 hours on the arrival times of ULCVs this year.
He said tardy schedule reliability was making a mockery of the official berthing windows agreed between terminal planners and their ocean carrier customers.
Carriers were too focused on saving fuel and had little interest in speeding up ships to meet their berthing commitments, suggested Mr Lutje, with "bunker, bunker and bunker" their three top priorities.
Moreover, he added, the ships he described as the "big fat ladies" that now dominated the Asia-North Europe tradelane in particular were not built for speed, and even if, in the unlikely event that the carrier operation centres authorised the master to increase speed, the scope to improve on a scheduled arrival time was limited.
"Harder and harsher rules are needed among the 'five kids'," said Mr Lutje, alluding to the complexity of vessel-sharing alliances that were often painfully slow in reaching consensus – especially when extra costs were involved.
"Hamburg will survive the 18,000teu ships," said Mr Lutje, but he conceded that, from his terminal's perspective and in an ideal world, he would much prefer smaller vessels with an exchange of 3,000 moves every five days, rather than one ULCV a week with 5,000 or more moves and the resulting extreme peaks and troughs.
In fact, in an earlier presentation, Laurent Martens, chief executive of Terminal Link, which is 51% owned by CMA CGM and 49% by China Merchants, reminded the audience that bigger ships did not bring savings to terminal operators, who on the contrary were obliged to upgrade cranes and infrastructure to accommodate the ships, as well as have sufficient labour available to process container flows during the peak periods – all for the same volumes.
Speakers were in general agreement that the supply chain needed to be working 24/7 to cope with the import and export demand peaks of the big ships, but this in many instances could not be achieved overnight, given that the hurdles are often political.
Furthermore, during one panel discussion, it was unanimously agreed that a streamlined, efficient communications link between ship and terminal planners was a critical element for delivering improved port performance.
Nevertheless, despite the current issues, both Mr Lutje and Mr Martens were optimistic that, following the final agreements on the scheduling of the four major east-west alliances, schedule reliability would improve in 2015.
However, Mr Lutje said that although the economy-of-scale driver of reducing unit costs to at least match that of their competitors was the object of introducing bigger and bigger ships, carriers were now beginning to realise that there was a "dark side" to the deployment of these behemoths.
"Container lines only save money when the ships are at sea," said Mr Lutje.