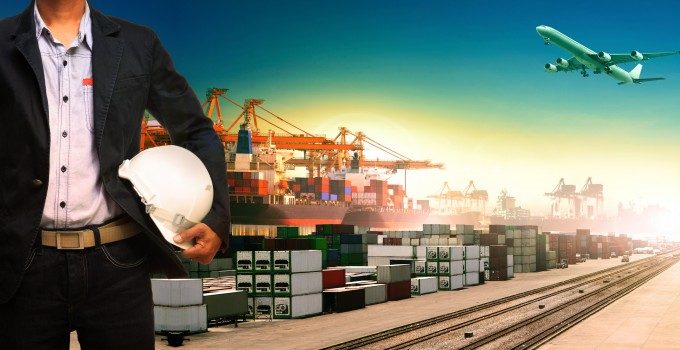 UPS "knocked it out of the ball park"| with its latest quarterly earnings – a stark contrast to that of FedEx's recent earnings in August, in which it blamed poor international growth and global trade friction for its poor numbers.
Perhaps in a big of dig at FedEx, UPS was extremely optimistic and made sure to emphasise in its earnings call that there were opportunities around the world despite trade wars, Brexit and slowing manufacturing.
Indeed, its International division saw export volume growth on intra-Europe and almost all Asia tradelanes, except Asia-US, and operating profit increasing more than 24%.
The Supply Chain and Freight segment also reported a good operating margin, which expanded to 7.3%, despite a slight decline in revenue.
Logistics and Freight led the growth in this group with Logistics' revenue increasing 7% from healthcare, retail and manufacturing, while Freight's revenue per less-than-truckload hundredweight was up 4%. The Forwarding group reported negative revenue due to trade uncertainty.
But it was the domestic segment that truly led UPS's third-quarter growth.
Operating profit increased 28.1% on 10% revenue growth to more than $1bn. Iys investments in facilities, automation and new services are finally paying off. Volume growth cross all products grew more than 9%, with Next Day Air leading the way, up 24%, while Deferred Air grew more than 17% and Ground volume rising nearly 7%. Growth came from both B2C and B2B shippers, led by the retail, healthcare and hi-tech sectors.
The investments have resulted in a flexible, responsive network, it said. In particular, the growth in its air services have led to faster, shorter ground zones.
Despite trimming this year's and next year's capital expenditure by $500m, the company plans to continue with its strategic goals. And UPS issued a host of press releases prior to the earnings announcements.  Several centred around its drone subsidiary, UPS Flight Forward, including:
a drone logistics project with Kaiser Permanente;
a collaboration with CVS Pharmacy, to develop a variety of drone delivery use cases, including business-to-consumer operating models;
an expansion of medical drone tests to U of Utah Health; and
Collaboration with AmerisourceBergen, to transport medical products via drones at US hospitals.
In addition, UPS Premier was introduced as a new critical healthcare product portfolio that uses next-generation sensor and tracking technology and provides priority handling from origin to destination. The new service utilises UPS, Marken and Polar Speed facilities around the world.
A new programme was also launched, UPS Digital Access, that offers a variety of shipping services to small and medium-sized businesses on such platforms as Stamps.com, ShipStation and ShipWorks.
Lastly, UPS announced an European expansion of its Worldwide Economy service, which targets small to medium businesses and e-commerce. Introduced in June, it offers lower rates but longer delivery times. As noted in the earnings call, this service plays well with UPU changes that will become effective in 2020 and will be competitive to USPS services.
As we enter the final quarter of 2020, UPS's network will surely be tested for flexibility and timeliness. As volumes surely rise, will profits follow for UPS? We shall see.