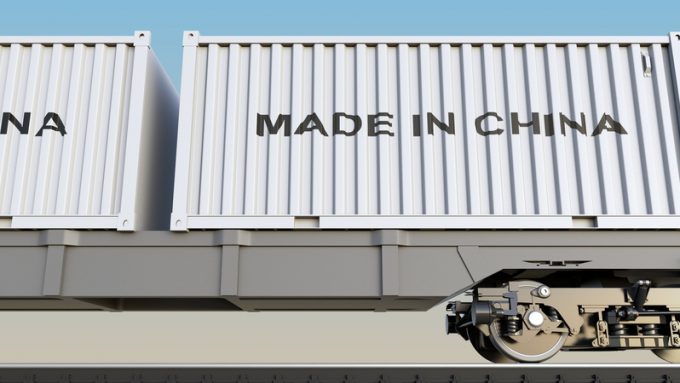 Asia's air cargo trades will enjoy a strong peak season, but there was a warning this week that booming Asia-Europe rail freight services may soon run into operational limitations.
Taiwan-based 3PL Dimerco Express told The Loadstar strong economic growth across ASEAN countries would propel growth in intra-Asian air cargo volumes.
Vicky Wen, corporate marketing director, said: "GDP growth is forecast at 6.4% in 2017, according to the OECD. And Vietnam, the Philippines, Indonesia and India are all destinations which could be popular, since more and more electronics and smart phone factories moved over.
"Facing the boom in cross-border e-commerce and the positive response of multinational companies to the US policy on investment, the export of material and components of semiconductors and consumer electronics to China keeps increasing, with some switches to the US."
Dimerco saw an 8.4% increase in air cargo last year and handled 219,000 tonnes. This year is following a similar trajectory, with January-August sales revenue up 10% to US$376m. China and Europe were the best performing regions for the forwarder, with respective increases in sales of 19.9% and 32%.
Ms Wen added: "Surging exports and robust investment plans are supporting the upgrade in Malaysia's outlook, while Singapore is expected to benefit from an expansionary fiscal stance.
"The Asia-Pacific region remains the engine of global growth and currently the economic conditions of major countries are stable. However, the future of US trade policies and agreements with its critical trading partners, such as China and India, will be key."
Dimerco has also experienced increased demand for its Asia-Europe rail services, which connect China with Europe, Central Asia and Russia, claiming a "safe and stable alternative to the traditional air and ocean transportation method".
"Most recently, we delivered substantial cost savings and halved transit times for a leading construction company in China," added Ms Wen.
"From Germany to Zhengzhou, the containers were only 14 days in transit, compared with the 30 days it takes to be shipped by ocean from Hamburg to Tianjin, while costs were reduced by an impressive 70% compared with air freight."
However, she warned the route's popularity may see it becoming a victim of its own success.
"Dimerco has also seen a disproportionate ratio between local customs resources, the increase in shipment volume and the decrease of government subsidies, which may cause the switch of freight from rail back to ocean."