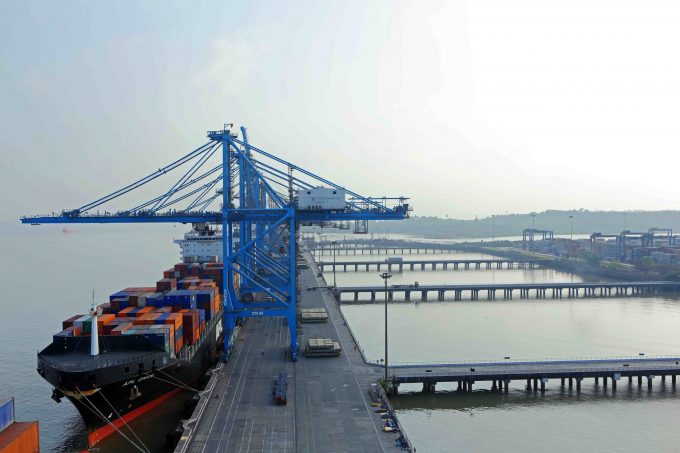 Cargo owners at India's hinterland points of Chennai and Kolkata are rerouting more shipments to JNPT (Nhava Sheva) or Mundra instead of feedering to hub or intermediate ports in South Asia for mainline, long-haul connectivity.
These are usually Colombo (Sri Lanka), Singapore and Port Klang (Malaysia) .
What became the driving force in helping shippers alter their long-time supply chain pursuits away from transhipment is the introduction of block-train services by major container lines, especially Maersk, to connect the eastern interior with west India gateways. 
Jayesh Tanna, VP of FCL-air freight for India & Dubai at Mumbai-based multimodal solutions provider Allcargo Logistics, said there had been a change in the market, albeit transient, where more shippers tended to shift cargo away from Colombo, or other hubs caught up in lingering congestion and sailing reliability issues. 
"Shipments are slowly moving in and out from Kolkata to Nhava Sheva," Tanna told The Loadstar.  "This trend will likely continue, at least, for the next three to four months, as the [vessel] space is not fully open."
Another industry leader said shipping goods via Nhava Sheva presented some ocean transit time advantages in the current scenario, subject to the final destinations.  
Sunil Vaswani, executive director of the Container Shipping Lines Association, however, noted that while a few east coast shippers had lately opted for Nhava Sheva/Mundra, that trend becoming a permanent part of their supply chains seemed unlikely. 
"There are usual services connected by feeders to Colombo and Singapore from east coast ports, which will continue to be available for exports as well," he said.
At the same time, looking to play catch-up with competitors, Hapag-Lloyd has also fielded block-train offerings from India's eastern interior, with an August departure from the Tondiarpet Inland Container Depot, near Chennai, to JNPT marking that push.
At Mundra, those cargo diversions have largely come via coastal shipping networks. For JNPT, which is making all-round efforts to fend off the regional competition, incremental volumes from the eastern market have undoubtedly become an extra sweetener to not only secure its existing market share, but also build on that.
But it's also a fact that supply chain bottlenecks for Indian east coast shippers were not just a consequence of Covid-19, but had been linked to port productivity inefficiencies surrounding draught limitations and shipping lines' concern over the availability of cargo sufficient to make a direct call workable or profitable.