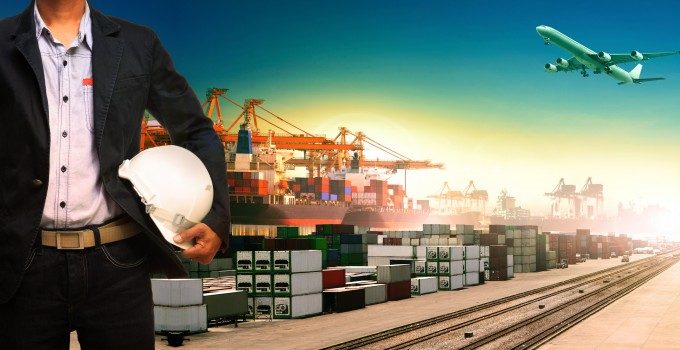 Containership owner Global Ship Lease (GSL) posted a net loss of $68.2m for 2016, following a $32m deficit the previous year.
The blame, said the firm, rested with vessel impairment charges of $92.4m.
Revenue from time-charters went up slightly to $166.5m in the year, from $165m in 2015.
The value of four vessels was written down by $63.1m in the Q4 accounts after reviewing their book value against "the continuing adverse market conditions" explained GSL's chief executive, Ian Webber.
Q3 was hit by a $29.3m impairment charge, triggered by the extension of two charters with CMA CGM at substantially lower daily hire rates.
The French carrier, which has yet to announce its fourth-quarter and full-year 2016 results, has a 45% stake in GSL and charters 15 of its 18 vessels, ranging from 2,272 teu to 11,040 teu.
For the majority of those on long-term charter, it is paying a fixed-rate daily hire that is significantly above the current market. For example, the 2008-built 11,040 teu CMA CGM Thalassa is on charter until October 2025, with an option to extend for six months, at a daily rate of $47,200, around three times higher than current rates.
Nevertheless, Mr Webber said that the "excellent working relationship" GSL enjoyed with CMA CGM meant that there was no danger of the carrier not fulfilling the terms of the charter parties.
Mr Webber noted that CMA CGM chartered over 60% of its capacity, of which the GSLvessels represented some 4%.
GSL also charters a trio of 8,063 teu vessels to OOCL, which were the subject of a sale and lease back transaction in 2015. All three were fixed at a daily hire rate of $34,500. One, the OOCL Tianjin, has a charter party expiring in October, while the charters on the other two expire in March and September 2018.
Chief commercial officer Tom Lister, while acknowledging concern over the expiring charters, said: "We believe that with our contracted charter coverage ($639m), industry-leading counterparties and continued focus on mid-size and smaller tonnage, GSL is comparatively well positioned to weather the challenges of the near-term and build value over the medium and long-term."
Mr Webber said that he believed liner companies would show an improved performance in 2017, which he attributed to "better cost structures following corporate consolidations and a major shaping of the alliances", and said he was "encouraged by the clear steps that are being taken by the industry".
However, he believed the prospects for owners with significant exposure to the spot market was "poor", in the face of the continuing oversupply of container tonnage.
According to vesselsvalue.com data the current market value of GSL's fleet stands at $155m, compared with around $300m a year ago, with an estimated demolition value of $120m.