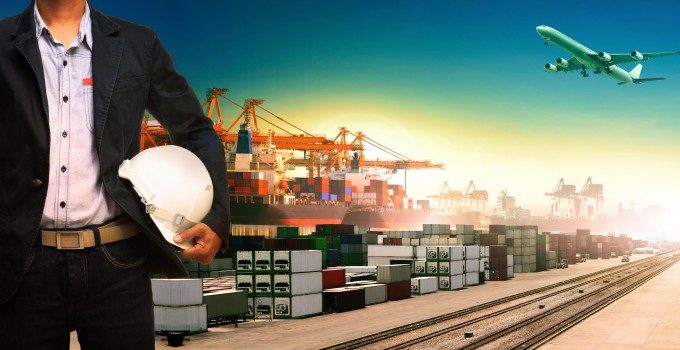 The data coming out of China could hardly be more depressing – the Chinese Institute of Logistics and Purchasing Managers Index fell in August to 49.2, representing a concrete contraction in activity for the first time in nine months, while HSBC's PMI, which is based on a smaller number of respondents and generally paints a gloomier picture, was a risible 47.6, the lowest point since March 2009.
Export orders are in a woeful state, as the world's factory begins to feel the fallout from the dearth of demand on European high streets and the jobless recovery in the US, with the CILP's gauge of export orders down for the third straight month to 46.6.
You might think that this is yet another reason to reach for the bottle but, as is customary for any attempt to identify a narrative in the runes of economic data, along comes further evidence to turn the picture the other way round.
After falling back into recession in the last quarter, and witnessing its own record PMI low in July of 45.5, last month saw manufacturing in the UK make a sharp comeback, with the Markit/Chartered Institute Purchasing and Supply index recovering to 49.5 – although that still represents a slight contraction.
The point is that the pain isn't as bad as it could be – consumer and intermediate goods manufacturers saw "solid" and "moderate" growth respectively, although investment goods contracted, and while the bulk of new orders were received from domestic customers, the decline in export orders lessened, despite the woes of the eurozone.
Chartered Institute of Purchasing & Supply chief executive David Noble said: "We can take consolation from August's figures in that they were 'less bad' than the disastrous month before. We have witnessed a return to the status quo of flat growth in a fragile economy. This is a positive in itself, as a repeat of last month's performance would have been unthinkable.
"This optimism however, is set firmly in the context of a slowing global economy. The UK manufacturing sector continues to struggle against economic headwinds, especially from Europe."
What these numbers do demonstrate more than anything is the value that shippers – be they manufacturers, retailers or wholesalers – need to derive from their supply chains to cushion themselves against the continuing volatility.
Last week The Loadstar published a piece from Zen Yaworsky, programme director at the Supply Chain Academy, outlining some benefits that have yet to be realised by those in the supply chain. Yesterday, former champion of British business Lord Digby Jones officially opened the Academy itself, potentially unveiling a new dawn in the training and education of logistics executives in the UK.
Some early courses at the academy, based at the beautiful Upminster Court in Essex, have already taken place – Marks & Spencer employees took a three-day residential course several months ago as part a programme to form a new generation of T-shaped managers, defined by Mr Yaworsky as managers who, while having specific skills in one area, can also understand and respond to the needs of other departments.
But now the academy is open with a range of bespoke and off-the-shelf courses, with the ultimate aim of offering degree-level qualifications.
That may be some years off, but in a country where 20% of the adult population can read and write to the standard currently expected of an 11 year-old – a startling statistic imparted by Lord Jones, who campaigned on the subject after leaving Gordon Brown's government – there is clearly the need for greater standards of education. And in logistics, it is not uncommon to hear executives from forwarders such as DHL, Kuehne + Nagel and Hellmann express amazement that the UK has so few formal training programmes for those working the supply chain.
"We have got to fuel and arm the generation coming behind us to be competitive in the global economy," Lord Jones told assembled guests. "You cannot do training in half measures. If you are going to do it, do it properly – and if you think training is expensive, try ignorance.
"The real delivery of this project will be in three or four years' time and you will see it reflected in the quality of management in this industry. And neither is it the be all and end all – but it is a very important brick in the wall."