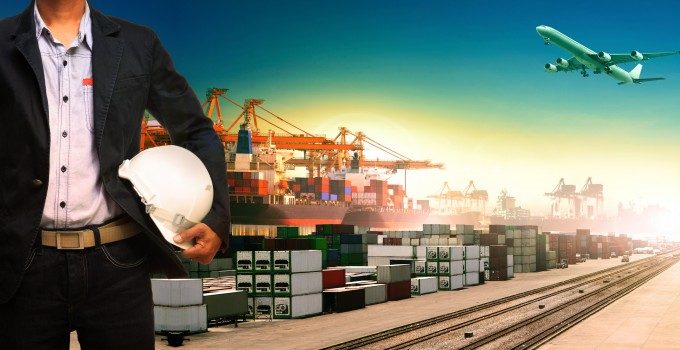 One-third of HMM's container fleet is currently idled, by far the highest percentage of inactive ships of any of its liner peers, according to Alphaliner.
And the South Korean carrier is scheduled receive some 400,000 teu of newbuild tonnage over the next 12 months, but it has limited scope to return surplus tonnage to owners due to the length of its time charters.
The global idle containership fleet reached an all-time high of 551 vessels, for 2.72m teu, at the end of May, representing 11.6% of overall capacity.
HMM's 32.9% of inactive capacity is followed by PIL's 26.9% and Yang Ming's 14.5% of idled ships in their fleets.
At the other end of the spectrum, CMA CGM only has 2.3% of its fleet inactive, and Maersk, MSC and Cosco have 9.5%, 12.9% and 5.5%, respectively, idled.
HMM has already taken delivery of four of 12 24,000 teu new ULCVs, with the remainder stemmed for delivery by September. This will add 288,000 teu of capacity.
Moreover, HMM is also scheduled to receive eight newbuild 16,000 teu ships in the first half of next year, to be deployed on the transpacific, which will take its operating capacity to more than 850,000 teu by the middle of 2021.
By then, HMM will be well on its way to achieving its ambition of operating a fleet of 1m teu, thus restoring the reputation of the South Korean shipping sector following the bankruptcy of Hanjin Shipping in 2016.
HMM's orderbook trumps that of its THE Alliance partner Yang Ming, which has around 200,000 teu of newbuild tonnage on order and is on course to leapfrog the Taiwanese carrier to take eighth place in the carrier rankings.
Notwithstanding the re-emergence of HMM as a major global container line, having joined THE Alliance as a full partner in April, the carrier's very large idle fleet will weigh heavily on its already strained balance sheet.
Maersk and MSC returned more than 100,000 teu of chartered tonnage to HMM they had sub-let when the carrier joined the 2M in a slot-charter cooperation without the ability to operate its own tonnage on the Asia-Europe trade.
The three 13,100 teu and six 10,100 teu ships are due to be phased into THE Alliance loops, but several could be idled as part of the grouping's Covid-19 contingency response to low demand.
Although THE Alliance partners may allow HMM its five minutes of glory of operating the world's new largest boxship, the carrier is doing so at the expense of its existing fleet which will be surplus to THE Alliance's reduced capacity requirement.
The 13,100 teu Danaos-owned ships are part of a series of five sister ships that HMM has on long-term charter until early 2024. The charters were renegotiated in 2016 as part of HMM's financial restructuring plan, but are still thought to carry an above-market daily hire rate, even before the recent declines in charter rates.
HMM recorded a net loss of $511m last year, following a $708m loss in 2018, and in keeping with the majority of its liner peers, is heading for more losses this year.
Although supported by a 37% stake by the Korea Development Bank, and a similar stake by the Korean Ocean Business Corporation, HMM is under considerable pressure from the government. Minister of oceans and fisheries Moon Sung-hyuk reportedly told HMM president and CEO Bae Jae-hoon in February that the carrier must make an "all-out effort to return the black with the help of the new mega-ships".