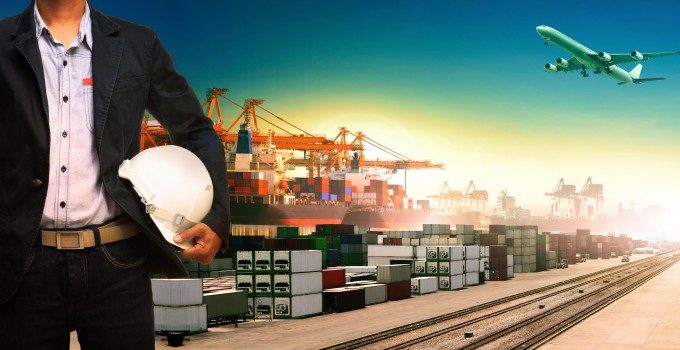 Australia welcomed a new terminal operator to its container shipping industry on Friday when Melbourne Port Corporation announced that Filipino box port operator ICTSI had won the concession to build and operate a new facility at its Webb Dock.
However, news of the contract, which represents a first on a number of levels, met with a mixed response – with the government of the state of Victoria hailing the deal as a breakthrough in terms of increased competition within Australia's largest container port, while union leaders warned of ICTSI's labour relations record at its projects in the US and Honduras.
Victorian ports minister David Hodgett said the deal would increase competition in Melbourne and provide the state's exporters with increased capacity to ship goods out of the country.
"The delivery of additional international container capacity through this new terminal will greatly assist in meeting the demands of trade growth, including the continued increase in Victoria's exports to Asia and other emerging world markets including China, Korea and India.
"Importantly, there will now be three stevedoring options for port users in Victoria, which will increase competition in the market," he said.
Melbourne has now joined Brisbane and Sydney in breaking the traditional terminal operating duopoly of DP World and Asciano (formerly Patrick Stevedores). However, in contrast to Brisbane and Sydney, it chose the ICTSI-led consortium, whereas the other two ports had awarded new terminal concessions to Hutchison Port Holdings.
The Hong Kong-based terminal operator had been tipped as the front runner at Melbourne by observers during the bidding process, but Mr Hodgett said the ICTSI-led consortium – Victoria International Container Terminal Limited (VICTL), which it formed with Australian consultancy Anglo Ports, led by Captain Richard Setchell, who is widely credited with building up the P&O Ports empire – had submitted an "innovative bid", that also beat off competition from CMA CGM-owned ANL Container Line and Macquarie Specialised Asset Management Limited, and Qube Holdings Ltd, led by former Patrick managing director Chris Corrigan.
"Victorian International Container Terminal Limited offered an exceptional package that addressed the commercial, environmental, community and amenity benchmarks established by the Port of Melbourne Corporation and it will concentrate on promoting off-peak truck movements to improve the efficiency of Victoria's transport logistics and feed expanding supply chains.
"The port of Melbourne services one of Australia's fastest-growing cities and the new terminal will feature container handling equipment that can operate with reduced levels of noise and lighting," Mr Hodgett added.
However, union leaders were less effusive.
Paddy Crumlin, national secretary of the Maritime Union of Australia (MUA), which represents the country's dockers, voiced concern about the choice of operator and its recent involvement in labour disputes in the US and in Honduras.
"They have got a poor international reputation in industrial relations," he said.
However, Mr Crumlin, who is also president of the International Transport Workers' Federation (ITF) and chairs its dockers' section, also said the MUA would work with the company to develop productive, efficient and safe work practices.
"We will work with them to optimise standards, but it's a surprising and a worrying development," he said.
ICTSI has found itself at the centre of the bizarre spat at the US west coast port of Portland with the International Longshore and Warehouse Union (ILWU) over two jobs monitoring reefer containers awarded to workers from an electricians' union. The dispute has been the subject of a recent court case as the operator and port authority desperately tried to keep the port's two container customers – Hanjin and Hapag-Lloyd – calling in the face of worsening congestion caused by industrial action.
Less well-known is the dispute in Honduras, where ICTSI is developing a new 1.8m teu container and general cargo terminal at Puerto Cortes with 1.5km of quay.
ITF representatives claimed the company's local subsidiary, Operadora de Puerto Cortes (OPC), has refused to negotiate with local dock union leaders over a collective bargaining contract, while police had embarked on a campaign of intimidation against union figures, particularly Sindicato Gremial de Trabajadores del Muelle leader Victor Crespo.
In March, ITF Latin America and Caribbean regional secretary Antonio Rodríguez Fritz said: "Since the privatisation process of Puerto Cortės started, resulting in the  ICTSI/OPC takeover of operations at the port, death threats have been made against Victor Crespo, forcing him into hiding; his father has been killed in suspicious circumstances; the union treasurer, Carlos Alvarado, has been dismissed; union members and activists of both SGTM and SITRAENP at Puerto Cortės have been dismissed; and soldiers have been sent to confront and arrest protesters in the port.
"Evidence is mounting against both the government and the company, but it is not too late for them to step up and make genuine efforts. We want them to commit to protect Victor Crespo's life and to negotiate with the union for a collective agreement in Puerto Cortės."
This was followed-up by a meeting between an ITF delegation and the Honduran ambassador to the UK, which resulted in "a promise from the Honduran ambassador to the UK to investigate death threats and victimisation of trade unionists in the city of Puerto Cortés", the ITF said.
ICTSI is very experienced in developing facilities in some of the most difficult regions of the world, but the Melbourne project represents a challenge on a different scale: creating growth in a mature market already well served by the container shipping industry.
However, Drewry Maritime Equity Research (DMER), in a recent analysis of the company, noted that it had begun to broaden its strategy form purely focusing on emerging markets as a way to mitigate rising levels of risk – for example, it had to abandon its investment in the Syrian port of Tartous as a result of the civil war there.
The bid for Melbourne was seen as a key component in this metamorphosis, and investors are likely to be encouraged by the fact that the company can also win contracts in more mature markets, especially when competing with such established players.
This geographic diversion, in combination with the recent strategy of selling stakes in some of its terminals to players such as CMA CGM in Nigeria and PSA International in Colombia, forced Drewry to reassess the company's investment grading.
"One of the key perceived negatives for ICTSI in the past has been the geopolitical risks associated in some of its investments in economies such as Pakistan, Syria and, more recently, in Iraq that can provide robust returns. Additionally, risks associated with many start-ups present another big challenge.
"However, DMER believes the company is now following a better risk management strategy, where it is taking many steps to reduce or diversify risks," it said.
Due to begin operations at the beginning of 2017, the first phase of VICTL will see 330 metres of quay able to serve vessels of up to 8,000teu and offer a annual capacity of 350,000teu.
A second phase will see a similar length of quay built, and more yard and off-dock container storage space developed, offering an eventual annual capacity of 1.4m teu, and representing a total investment of AUS$500m.