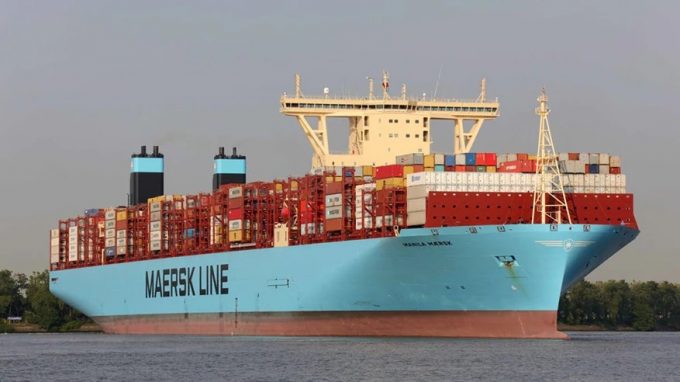 The International Chamber of Shipping (ICS) says it is puzzled by Maersk's announcement it has resigned from the board of the organisation – it says Maersk was never a member.
The ICS is composed of state bodies, including Denmark, which is represented on the ICS board. It is understood that a Maersk employee has represented Denmark at the ICS for the past 10 years and it is this person that may have stepped down.
Moreover, Maersk has been cited as seeing the ICS as less ambitious for climate change than the container shipping representative, the World Shipping Council (WSC).
Maersk said it had assessed its approach to see which groups aligned with the Paris Agreement and those that "reflect its views and values", and consequently, that it would strengthen ties with the WSC.
But the ICS has been working with the WSC on research and development fund proposals they jointly put to the International Maritime Organization, and their climate change ambitions remain broadly aligned.
Both organisations are looking to achieve industry net zero emissions by 2050 and are backing market-based measures in an effort to kick-start the development of new fuels.
And both ICS and WSC say they are "agnostic" to the solution to global warming, though Maersk says it does not believe using another fossil fuel is the answer, ruling out the use of LNG as an interim solution.
Meanwhile, the WSC today welcomed a new carrier member in Pacific International Lines (PILS) and strengthened its staff in Europe and the US.
PIL is a Singapore-based carrier, currently ranked 12th largest in the world, operating 100 ships. It will be represented on WSC's board by CEO Lars Kastrup, who, the WSC says is "a veteran in the global shipping industry", with more than 30 years' experience working for NOL/APL; CMA CGM and AP Møller-Maersk.
WSC has added three new staff members, two in Europe and one in the US. Anna Karklina has joined as the EU policy advisor, after working in Brussels for the past five years at One Policy Place, an EU affairs monitoring organisation.
George Charalampidis takes on the role of manager, regulatory affairs, a London-based position described as a "global role… in primary liaison with the Washington, DC office. His main focus will be on matters of safety and security". He has represented shipowners and operators through the International Chamber of Shipping at the IMO. He served as secretary to the Container Panel and Dangerous Goods Panel and chaired cross-industry groups with containership safety interests.
In the US, Nicholas Tabori joins the Washington office as director of US regulatory affairs. He served with the US Coast Guard for 20 years in safety and security roles, as well as serving as an attorney with the National Pollution Funds Center, where he assisted the Department of Justice with oil pollution litigation.