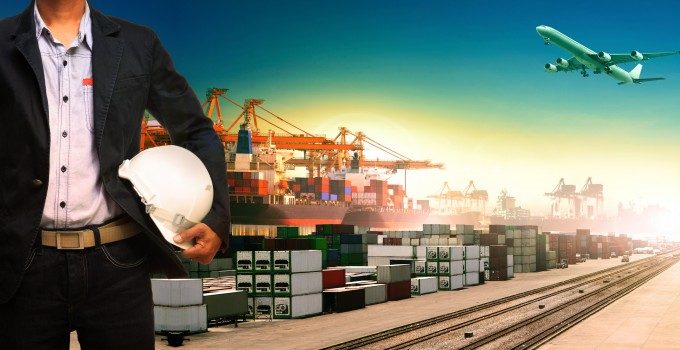 There's a new sound in air cargo. Half choke, half baby-speak, which is mystifying to those not yet in the know. Gacag is the word in the back of everyone's mouth. Or, to demystify it, the Global Air Cargo Advisory Group, the doorway by which the industry will embrace e-freight, security, and ultimately quality and efficiency. Great things are expected, not least the ability to overcome "industry and regulatory inertia" on e-freight, according to the British Shippers Council.
TIACA, as part of Gacag, has stated that it wants to take into acount the opinions of the forwarders, something previously ignored. Forwarders say e-freight is too complex, too broad, could break confidentiality and, of course, expensive with unmeasured benefits, says TIACA.
E-freight continues to be the hot topic in Istanbul, where it has climbed the agenda and taken by far the largest share of the audience. IATA has been called upon to give clear leadership. It needs to be more than a facilitator, said Swissport, which also called for Cargo 2000 and e-freight to be merged.
It's not just e-freight that's hoping Gacag can be a fix-all solution.
The other topic de jour is the Ebay problem – untrained shippers sending dangerous goods by air through the post, and, of course, the lithium battery (and fakes) issue. Airports, who have to deal with the discovered goods, airlines, forwarders, handlers and shippers, as well as online retailers, all need to know the rules. Punitive penalties on airlines is a solution mentioned by some. And, of course, Gacag is another possible way of communicating. It's going to be a busy group. Let's hope it can handle all these expectations.
Meanwhile, Seabury had a new take on things. Marco Bloemen debunked the myth that GDP is a good indicator for air freight, pointing out that the correlation between GDP and FTK growth can vary wildly.
He also revealed some interesting commodity shifts, showing that Mexico is fast expanding exports of mobile phones to the US, while India is moving away from fashion goods and now has a decent chunk of the pharmaceutical market to the US, which could become its largest air freighted export. And, Bloemen noted that Beijing's air imports have overtaken its exports, while the imbalance is narrowing in Shanghai. If the trend continues, China could become a net importer. But cargo demand is fundamentally changing – and not for the better – with average 10-year growth the lowest it's been since the 1970s.
The Time and Temperature track (which is really pharmaceuticals, the money-spinning but complex end of the perishables business), was far blander than last year's candid session. This year, more politely and certainly more quietly, focused on labelling, regulation and the problems of a fragmented chain.
Otherwise, it has been a relatively dry day at IATA – not in terms of the weather, where the snow continues to deck out the delegates in white. Sales of coats and hats are strong. And there is a lot, said one delegate, of wind. Cold air outside, hot air inside. "Talk, talk, talk. What we really need is action. Nothing ever really seems to change." Can Gacag fix that too?