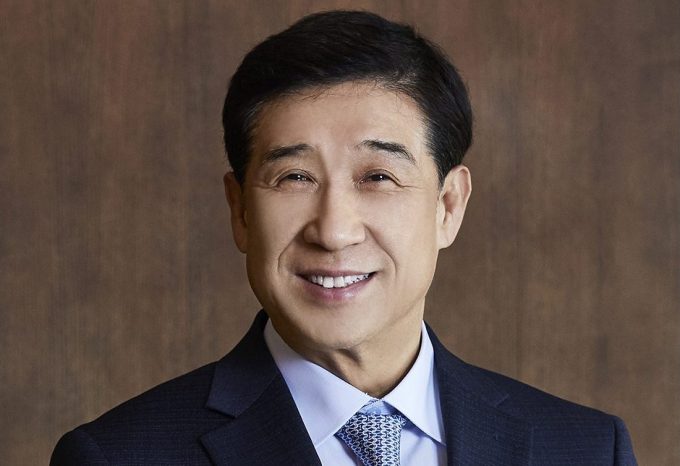 South Korean carrier HMM is looking to follow some of its peers and transform itself into a logistics business to underpin its rapid expansion strategy.
In his new year message to staff, HMM CEO Jae Hoon Bae (pictured) said the carrier "should not limit itself" to the liner sector, but develop its interest in "comprehensive logistics" to build a bigger future.
The carrier is expected to record its first annual profit for 2020 after racking up $3.5bn of losses over the previous five years.
And although ocean carriers all enjoyed a year of record profitability despite the threat posed by the pandemic, HMM has, arguably, been the biggest winner.
The delivery of 12 24,000 teu ULCVs this year boosted its fleet by 330,000 teu, to 719,000 teu, to take HMM from 10th to 8th in the fleet capacity rankings, elevating it above THEA partner Yang Ming with its fleet of 621,000 teu.
Receiving the first ULCVs in the midst of the Covid lockdowns and collapse in global demand appeared to be unfortunate timing. However, with the subsequent unexpected sharp recovery, HMM's new ships were soon fully utilised with high-paying freight.
The carrier will receive a further eight 16,000 teu ships in the first half of this year, and market chatter is that it will shortly place new orders with South Korean yards for a range of newbuilds. Some will replace chartered tonnage, but others are stemmed to feed its growth and achieve its longstanding ambition – following restructuring – to hit its target of a million teu capacity.
The carrier also took back nine long-term chartered ships, for some 100,000 teu, that had been on a discounted sub-charter to Maersk and MSC when it exited its slot charter agreement with the 2M and joined THE Alliance on 1 April last year.
Mr Bae said: "2020 has been a truly meaningful year for us. Accordingly, we need to work closely with THE Alliance to be able to respond quickly to market changes and to establish a foundation for continued profit generation by improving the quality of our global network and services for shippers."
HMM recorded its first profit in in Q3 last year after a run of 21 quarters of losses that brought the carrier to the brink of bankruptcy in 2016.
Although the state-backed line remained in the red with a nine-month loss of $10m at the Q3 stage, in keeping with the industry it is expected to have achieved a substantial net profit for the final quarter of the year.
Meanwhile, THEA lead line Hapag-Lloyd has confirmed an order for six 23,000 teu-plus ULCVs, and fellow member ONE has signed a 15-year charter with Japanese non-operating shipowner Shoei Kisen Kaisha for six ULCVs of up to 24,000 teu. The vessels will be delivered in 2023 and will all be deployed on THEA's Asia-North Europe network.
Alphaliner speculated that this could "effectively represent a new string for the alliance", which would assist with HMM's ambitious growth plans.