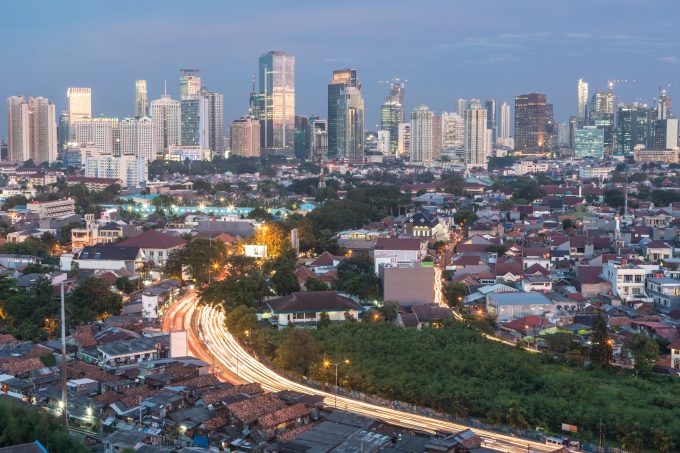 Multinational shippers are abandoning 3PLs in emerging markets for a new, Uber-like, mobile app for road freight.
Hong Kong startup OpenPort, which recently raised over $4m in funding, has secured FMCG giants Unilever and GlaxoSmithKline as customers for its direct-to-carrier, on-demand transport app.
OpenPort co-founder and chief executive Max Ward told The Loadstar his company could help cut costs for large FMCG producers operating in emerging markets, where logistics are expensive.
"These are the world's largest supply chains; these companies are spending $1bn-plus a year on logistics, most of it on road transport, and increasingly most of that in emerging markets. So this is a really sizable business problem," he said.
Mr Ward, who has a background in Silicon Valley, said he realised FMCGs were overpaying on haulage costs in emerging markets while he was working in business development for large 3PLs in Asia.
"The FMCGs were really whining, moaning about operating costs, but at the same time top-line sales growth was strong in emerging markets, with 10%-plus the norm.
"This was driven by very positive demographic trends, GDP growth and rising household income – but there was a problem distributing these goods."
OpenPort connects large shippers with local truckers via its neutral mobile platform, thus cutting out 3PLs which often mark up real transport costs by 15-20%, the company claimed.
The app can receive thousands of delivery orders generated by a shipper's enterprise resource planning (ERP) platform, such as SAP or Oracle, and then optimise and distribute shipments to the most suitable carriers, based on cost and performance.
Shippers can then track their cargo in real time and receive proof of delivery via document image capture, removing manual processes and the need to rely on 3PLs for procurement and data management.
Mr Ward added: "This is why we're seeing quick adoption from large multinationals."
OpenPort launched last year and now processes 40,000 shipments a month across six countries. It has set up offices in Shanghai, Jakarta, Delhi, Karachi, Las Vegas and Singapore.
After a proliferation of last-mile delivery solutions for online retailers and small B2C e-commerce deliveries, OpenPort is allowing enterprise-scale shippers to tap into the power of on-demand mobile transport technology.
"With mobile-tech you've put the supply chain of Unilever directly in the hands of any local transport companies or truck drivers, and that's something you couldn't do a few years ago. That's the big change," Mr Ward said.
Local carriers can use OpenPort to alleviate problems with customer acquisition, payments, yield and asset utilisation. As an example, Mr Ward described a truck owner specialising in moving chilled and frozen goods between Jakarta and Surabaya in Indonesia, one of two key growth markets for OpenPort, alongside Pakistan.
Although the trucker was happy with a backhaul utilisation rate of 85%, his trucks were waiting between three and six days to secure backhaul cargo, adding multiple supply chain costs. OpenPort solves this problem by directly matching truckers with shippers and reducing turnaround times.
To assist its growth strategy, Mr Ward has made a point of hiring management with extensive industry expertise and OpenPort recently announced the appointment of logistics veteran Morten Damgaard as chief operating officer.
Mr Damgaard, who was previously South-east Asia chief executive for Agility, said: "I was attracted to the idea of going in and being a part of something that could change the industry, making it a collaborative industry rather than what it is today.
"The 3PL industry is ripe for disruption. There hasn't been a lot of innovation around, people are essentially doing the same things.
"The ability to differentiate yourself from your competitors when you're out selling is very hard. I would venture to say as a 3PL there's nothing that my competitors can do that I can't do and vice versa. You're building on a model where you operate with hidden margins, so the transparency within the industry can be low."