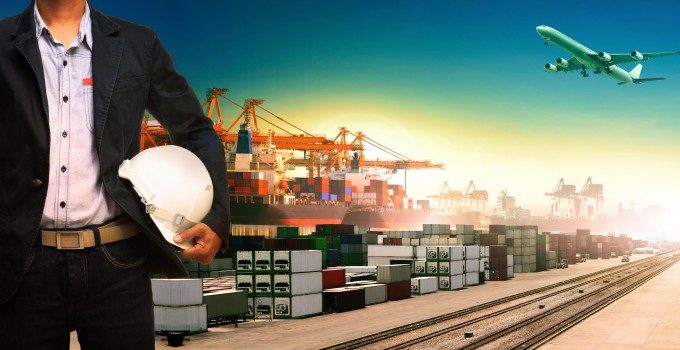 Freight forwarders have been slow to catch on to the rise and rise of e-commerce, thus preventing smaller retailers from being able to roll out their products globally, according to David Emerson, group sales and marketing director for SEKO Logistics.
"Where most companies have been focused on traditional freight forwarding, five or six years ago others saw that e-commerce would change the business. The biggest store footprint is the website: a different model to bricks and mortar retailers."
He said SEKO saw that it could use its infrastructure to become retailer warehouses.
In September, SEKO launched Omni-Channel Logistics, which provides retailers with a service that includes sales website and software, as well as  delivery and returns. With seven warehouses dotted around the world, customers in one country can set up sales in another country and provide fast delivery almost anywhere, said Mr Emerson.
Some UK companies which were trying to compete in e-commerce in the US had lost sales through slow delivery times.
"We can get British brands up and running in the US in 60 to 90 days," he said.
SEKO buys the final delivery from the integrators – and claims to make no money there. "You can't make money on the delivery, and we don't," he said.
However, returns is a key offering, as is the freight forwarding, he added.
"Customers tend to give us the freight forwarding too, and you are touching at every point. It's pay-as-you-use, but a bundled service, so in isolation the margins would be thin, but it's for everything. Some of our customers do it themselves in their own country and then we run it elsewhere."
The company has three warehouses in the US, two in Europe, one in Hong Kong and one in Australia, and plans to open another in Dubai next year – and it is looking for more space in Hong Kong.
"We have seen big growth in Shanghai, but it's not an easy market to go into. China has challenges for producers, and we have to move cautiously. And e-commerce changes so fast."
Mr Emerson said the competition had been slow to understand what logistics service providers could do for retailers looking for an entire package.
"Most of the competition hasn't really grasped the nettle of this marketplace, which is why we have invested in it. Yes, the integrators do, but we also have our own developers and software and can offer the full product."