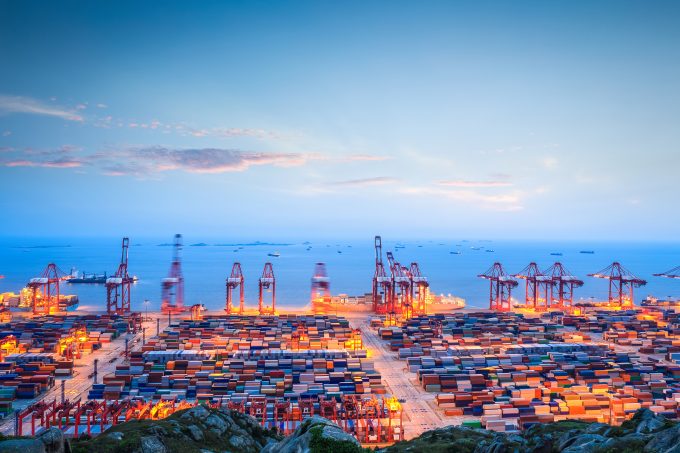 The spike in container spot rates in the aftermath of Hanjin Shipping entering receivership on 31 August appears to have petered out,
Ocean carriers are having to revise plans for extra loaders, as according to Alphaliner only one extra sailing has taken place between Asia and Europe, and plans by compatriot Hyundai Merchant Marine (HMM) to add a full string have been scaled down due to weak demand.
The one additional sailing was by Maersk Line-operated 7,000 teu-Northern Monument from Tanjung Pelepas to North European ports on 9 September, covering cargo stranded after an oil spill disrupted work at the Malaysian port, forcing the cancellation of three voyages.
Moreover, the rejigged CKYE alliance (minus Hanjin) has been able to compensate for the loss of tonnage by utilising other members' ships to North Europe and by a slot charter with the O3 alliance for the Mediterranean, said Alphaliner.
In fact, according to today's Shanghai Containerized Freight Index (SCFI) – published two days early due to a public holiday in China – spot rates to North Europe have ticked up by just 2.4%, to $966 per teu, since last week.
However, for Mediterranean ports, which did not see as big a jump in rates immediately after the Hanjin crash, there was a 22.5% improvement taking rates, back up to $860 per teu.
Between China and the US, the SCFI recorded container spot rates as flat, at $1,742 per 40ft for US west coast ports and $2,447 for the east coast.
Hanjin enjoyed a significant 7% share of the transpacific market, and HMM and 2M partners Maersk and MSC have quickly stepped in with extra strings to compensate, along with ad-hoc sailings provided by CMA CGM, Cosco and Yang Ming.
According to Alphaliner's calculations, the extra sailings will provide around 56,000 teu in September, compared with Hanjin's former monthly average of 85,000 tea on the trade.
After spot rates surged by up to 50% on the transpacific and Asia-North Europe trade lanes immediately after Hanjin filed for bankruptcy, the consultant believes that impact will be "short-lived", given that the Golden Week holiday in China, commencing on 1 October, marks the beginning of the traditional slack season for the industry.
However, much depends on how soon containers stranded on Hanjin ships can be freed, eliminating the need for urgent replacement cargo to be shipped to stock retailers' shelves in time for the festive season. The Loadstar is already hearing reports of carriers cancelling short-term, one-to-three-month duration, low-rated contracts with shippers for Asia-Europe in favour of spot cargo.
One UK forwarder admitted to The Loadstar this week that "the good times are over for now", adding that he fully expected carriers "to play hardball" in annual contract negotiations later this year.