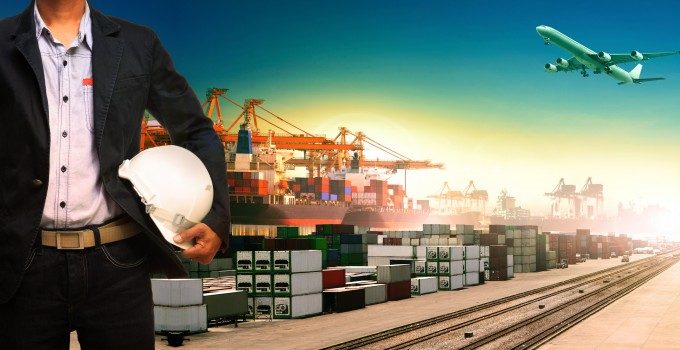 South Korean shipyards are coming under severe financial pressure as orders dry up and containerships under construction have delivery dates extended due to chronic overcapacity on liner trades.
Delegates at the World Ocean Forum – Ocean, The Beginning of a New Era – conference in Busan this week heard speaker after speaker talk about the parlous position of the country's shipbuilding industry.
The nation's top three yards – Hyundai Heavy Industries, Samsung Heavy Industries and Daewoo Shipbuilding & Marine Engineering – suffered a combined operating loss of Won8.5 trillion in 2015, with the latter posting Won5 trillion of red ink alone.
Shipbuilders have drawn up multi-billion dollar bank loan self-rescue programmes in a bid to overcome the protracted slump, but delegates heard that the industry could not wait for the shipping industry to recover and must reinvent itself.
The industry faces having to make massive lay-offs in the next year if there is no prospect of recovery, estimated to be about 25,000 workers with, indirectly, another 25-30,000 jobs threatened.
Business plans that target new shipbuilding markets are thought to be the way forward – perhaps similar to the model that has proved successful in Poland's Gdansk shipyards, which now build ships for niche sectors of the maritime industry.
Meanwhile, according to the latest Alphaliner data, 35 more Hanjin Shipping-operated container vessels were returned to owners in the two-week period to 3 October, causing a surge in idled tonnage.
The laid-up containership fleet increased to 371 vessels, with a cellular capacity of 1.3m teu, versus 904,000 teu recorded by Alphaliner in September.
The Hanjin crash could not have come at a worse time for shipowners, just ahead of the start of the winter slack season, adding to the probable write-off of millions of dollars in unpaid charter hire and the costs associated with recovering the ships.
Moreover, the consultant said, there was a further 200,000 teu of ex-Hanjin capacity likely to swell the idled tonnage ranks in the coming weeks and suggested the figure could pass 1.6m teu by the end of the year.
The only factor keeping the idled fleet from growing even faster is the increase in scrapping. Recently we have seen container vessels as young as eight-years-old sold for recycling.
As a consequence, Alphaliner has revised its full-year scrapping forecast to 600,000 teu, compared with a total of 187,000 teu demolished in the whole of 2015.
Indeed, the year-to-date figure for containership scrapping in 2016 already stands at approximately 515,000 teu.
But with more deliveries scheduled, the total cellular capacity added this year is expected to reach 700,000 teu. Thus the impact of fewer newbuild orders and acceleration of scrapping will not start to ease the out-of-kilter supply-demand problem until well into 2017.