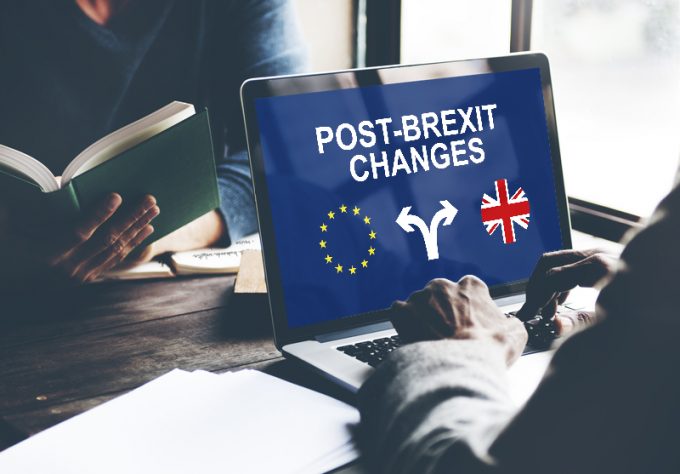 Government messaging in the build-up to Brexit failed traders over the extent of changes brought about by rules of origin requirements for trading with the EU.
Director general of the Automated Customs and International Trade Association Des Hiscock said the UK government needed to cease its efforts to "soften the messaging" and provide a "proper education" on what is required under the EU trade deal.
"The potential sanctions for misinterpreting rules of origin and getting it wrong is significant, and government has a duty to tell it like it is," said Mr Hiscock.
"Through my commercial work as COO of a specialist software service provider, I have received hundreds of calls a week from organisations based both in the UK and in the EU on what is required.
"These calls are based on original government messaging that all traders needed was to fill in a form and a piece of software and their problems would be solved; this is not the case."
Mr Hiscock's comments echoed the assessment of independent trade and customs expert Anna Jerzewska, who told a UK House of Lords Brexit sub-committee that rules of origin were a far more serious issue, which had not been given adequate consideration in the build-up to the UK's EU departure.
Noting that every trade deal involved "complex" rules of origin requirements, Ms Jerzewska questioned why they had not been considered prior to the start of 2021.
"Rules of origin have turned out to be a serious issue for a number of companies, and yet they weren't mentioned before January, with much of the focus given over to the tariff-free and quota-free aspect," she said.
"In the first five weeks of the year, I've seen an incredible number of questions from those struggling with rules of origin; it has become the primary difficulty as stockpiles run out."
Asked by Lord Turnbull how traders could be advised more effectively in navigating the trading changes, Ms Jerzewska said that it was not the case that traders had been left without guidance but that the guidance provided was "not fit for purpose" for business.
"We have 60 pages of guidance on rules of origin from government but there is a shortage of capacity in terms of customs advisors and brokers," she continued.
"The guidance supplied needs to be adjusted to make sense for the business sector, what is available presently is general guidance, which does not help the specific queries companies have, and we know HMRC does not have the capacity to provide because of the volumes."