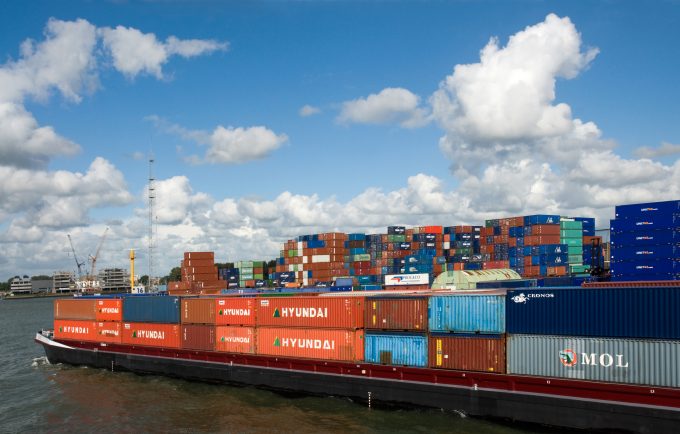 The knock-on effects of the blockage of the Suez Canal is likely to impact North Europe supply chains until June.
Container hub ports that used the week-long lull from ship arrival delays to prepare their landside facilities for the box onslaught are now "full to the brim", according to a carrier source.
Container lines have discharged Asian imports wherever they can to turn ships around in North Europe as quickly as possible and return vessels to Asia, where several weeks of full loads at highly inflated spot rates await.
Moreover, the calls have prioritised the back-loading of as many empties from stacks as possible, often leaving urgent exports on the quay in order to restock cleaned-out carrier depots in China.
In many cases, importers are being advised by their carriers that their delayed cargo has been discharged, but also given the bad news that it's at the wrong port – and the even worse news that there is no schedule for the relay of their boxes.
One carrier source told The Loadstar there was "a perfect storm" facing the overlanded cargo.
"We don't have the time or any spare capacity to relay the cargo, there are no open ships on the market and our feeder operators are also full," he said.
Meanwhile, a feeder operator contact told The Loadstar: "We are battling with long delays versus the planned turnaround times in port, we are way beyond the new normal and it is a catastrophe," he said.
"We cannot go from 10-day voyages to 14-day voyages, and even longer to 16 days-plus, because there is a big black hole at the ports," he added.
The feeder operator has had a congestion charge in place for Rotterdam since November, but claimed that, despite their new-found riches, carriers would not accept the surcharge.
"There is no point in even talking to them, as they will not accept the charge, but we will go back to them if the situation does not improve quickly," he said.
Non-operating containership owners are also increasing the pressure on feeder operators that traditionally charter ships for relatively short periods with extension options in order to offer maximum flexibility, by demanding that they fix for longer periods at considerably higher daily rates.
Congestion at the Benelux hubs of Rotterdam and Antwerp is also delaying hinterland barge operations. According to operator Contargo, the average waiting time for the handling of its barges today is 34 hours at Rotterdam and 41 hours at Antwerp.
"We do not foresee any improvement in the situation in the next four to six weeks," said the feeder operator, adding that even then there would be a "significant stress" on its resources.
Nevertheless, carriers' strategy to do whatever necessary to turn their ships around as fast as possible in North Europe will see an earlier recovery of schedules than would have been the case if vessels had waited at anchor outside originally designated ports that have subsequently become congested.
According to an analysis by SeaIntelligence, the negative effect on capacity for the Asia-North Europe trade from the Suez Canal stoppage will be over by week 22, after nine weeks of disruption.
"In essence, the Asia-North Europe trade is on track to have all the effects [of the Suez disruption] removed by early June," said SeaIntelligence chief executive Alan Murphy.