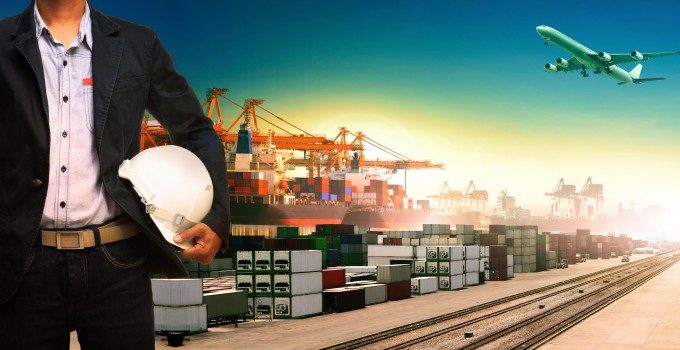 Only a few days after Atlas Air beat market estimates, and saw its net income rise 11.5% in the third quarter, year-on-year, we have placed the spotlight on its chain of control, which includes subsidiaries such as Global Supply Systems (GSS) and Titan, Atlas Air's dry leasing division.
Of particular interest is the situation of GSS, which is 49%-owned by Atlas Air, and 51% owned by trustees of the GSS Employee Benefit Trust.
GSS lost the IAG ACMI contract for three 747-8Fs at the start of this year, and has recently said it would be propped up financially by its minority shareholder for at least 12 months. That would give GSS breathing space while it looked for a new customer.
In its annual accounts for 2013, which GSS filed in September, it noted: "Following the termination of the contract with the principal customer, the company is now considered to be reliant on the support of a shareholder. The company has received an undertaking from Atlas Air Worldwide Holdings Inc that funding will continue to be made available as required for at least 12 months from the date of approval of these financial statements."
Money continues to pass through the company, however. Turnover at GSS increased in 2013 from £68.5m to £77.4m "due primarily to the effect of dry-leasing two Boeing 777F aircraft during the year". And it recorded a profit of £2m in 2013 following a loss of £102,194 in 2012.
The two 777Fs in question appear to be in AeroLogic's fleet, according to our best guess, although they could be leased to Emirates or to TNT.
According to the filing, GSS rather than Titan, as is widely believed, will continue to lease the aircraft. They are, however, owned by Atlas, which consolidates GSS on its books.
GSS's books show just £52,000 of tangible fixed assets. Most of its assets are current assets, ie short-term liquidity, and are represented by receivables (£7m) and cash in hand (£17m). GSS appears to be used by its parent to collect receivables and to pay creditors. GSS, whose board also includes Atlas's CEO, pays a rather small dividend.
Continuing to have a flow of money, or aircraft, through the subsidiary may allow GSS to continue to hold a European operating certificate, something Atlas has said it wants to retain. UK Civil Aviation Authority rules state that a carrier must have an aircraft at its disposal.
The CAA told The Loadstar that "GSS currently meets the requirements to hold an AOC".
As a non-EU company, Atlas is unable to operate aircraft on behalf of European airlines, but as a minority shareholder in GSS, it has access to a European AOC.
While GSS has said that it continues to seek new deals to replace its contract with IAG, to date it has announced nothing. GSS did not respond to requests for information before publication.