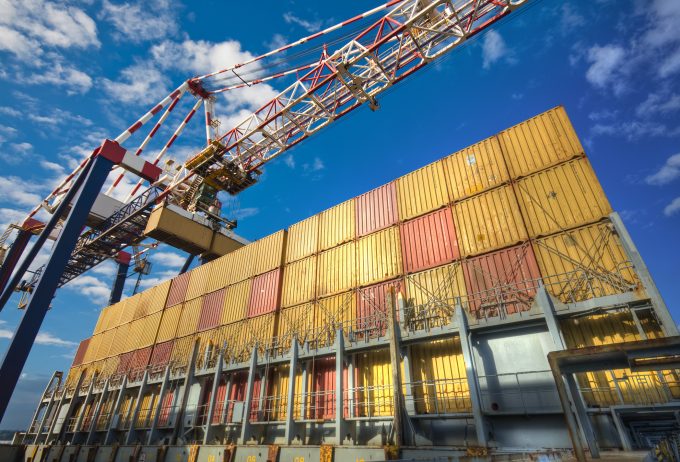 Developing nations must address the way they approach container packing and take heed of the Cargo Transport Units Code (CTU) if the industry is to improve safety standards on a global scale.
This was the view of a panel speaking at the Safety in The Intermodal Supply Chain Conference in Brussels last week.
Head of goods transport & sustainable development at the International Road Transport Union (IRU) Jens Hugel said that while guidelines had been revised and had the potential to become a good tool, problems in developing nations could have a negative impact.
"In certain countries we find a mentality resistant to change," said Mr Hugel. "There seems to be an 'I've always worked like this' approach to things.
"We need to reach these guys; and to do that, simplicity is key."
Astrid Schlewing, senior expert for maritime transport and logistics at the European Commission's DG Move, echoed Mr Hugel's view, believing the problem mostly stems from containers coming into Europe.
Ms Schlewing struggled to see a way forward and asked how companies could reach out at an international level to address the problems.
"Training is also proving to be an issue," she added.
Senior deputy director, maritime safety division, of the International Maritime Organization (IMO), Joseph Westwood-Booth, said the IMO would be running a major workshop series, firstly focusing on Africa, with representatives being sent to eight African countries.
"It is a miracle to have got the code [CTU], but all miracles come with burdens," said Mr Westwood-Booth. "For us, that burden is getting the message out."
Chris Welsh, of the Global Shippers' Forum, said there was no point developing legislation if it could not be enforced, with Mr Hugel calling on governments to play their part in addressing these issues.
"They have to come up with a stick," he said. "If you don't follow the CTU code, there is a punishment."
While he admitted this would be difficult to achieve, he suggested one step forward would be to adjust the liability laws.
"People also need to be in a position to be able to say no to collecting certain shipments that may be questionable."