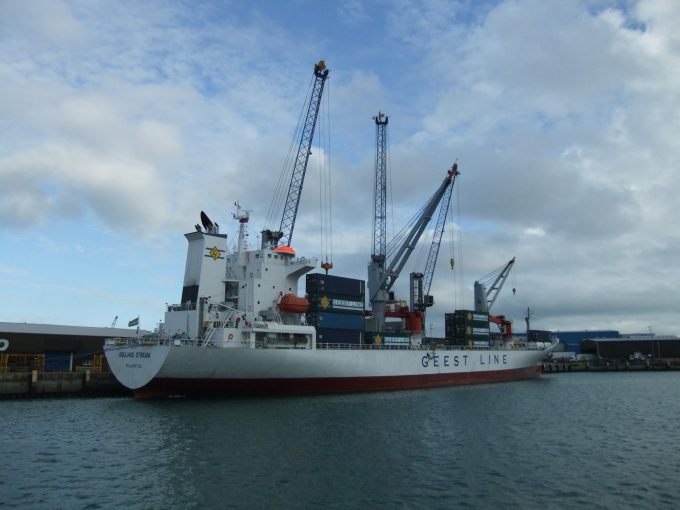 Eastern Caribbean carrier Geest Line is returning to Portsmouth two years after leaving following scheduling issues.
The carrier relocated services from the south coast port to Dover in 2017, following the addition of five larger vessels and an increase in capacity of 40%.
General manager of commercial at Geest Jeremy Bristow told The Loadstar: "Portsmouth [operator Portico] has made changes, and this means it can now handle our larger modified service.
"It is important to state that the port of Dover enabled Geest to continue its weekly services and grow our business over the last two years."
Geest specialises in fruit, with an emphasis on bananas, and one source told The Loadstar "timing is absolutely crucial" when moving them.
Portico operations director Steve Williams said he and the team were "looking forward" to again working with Geest.
"Together we have been able to accommodate their requirements and also create stable foundations for contracts," said Mr Williams. "It fits perfectly with our ambitions.
"It's about making sure we have long-term, sustainable, agreements, investing in the right equipment and providing the very best for our customers. We have been through a significant restructure, so we're confident we have the right resources in place.
"Industry has changed. It's less labour-intensive, but we have a modern, efficient and capable team able to handle our customers' demands."
Geest services are expected to return to Portsmouth from January, coinciding with the second anniversary of its departure.
Asked if the decision was linked to expectations of a 'no-deal' Brexit and predicted customs chaos at the port of Dover, Mr Bristow said: "The move has nothing to do with Brexit, but is linked to a five-year deal secured with Portico.
"And it makes sense, as we are a Hampshire-based company… both Dover and Portsmouth have always performed well."
However, Mr Williams told The Loadstar on the sidelines of Multimodal earlier this year that Portsmouth was preparing for Brexit.
"We have qualified customs in house… and we have even been doing clearance for Dover," he said. "We upskilled our staff and the cost of their training was covered without government assistance."
The process included training agents to be trainers themselves, with eight already cleared to take on the role and another eight on the way. Mr Williams said that, should the UK crash out of the EU without a deal, the fully qualified customs agents would be able to supervise administrative staff.
"We would be fairly prepared for any outcome regarding Brexit."
With Geest's return, Portsmouth will be responsible for handling more than 70% of all bananas coming into the UK.
The leader of Portsmouth City Council, Cllr Gerald Vernon-Jackson, said he was "delighted" that Geest was returning, adding that it highlighted the importance of investing in infrastructure.
"There can be no doubt about the city's position as the UK's major fresh produce port," he said. "The wider Solent region will also benefit from Portico's growth, providing opportunities in the supply chain."