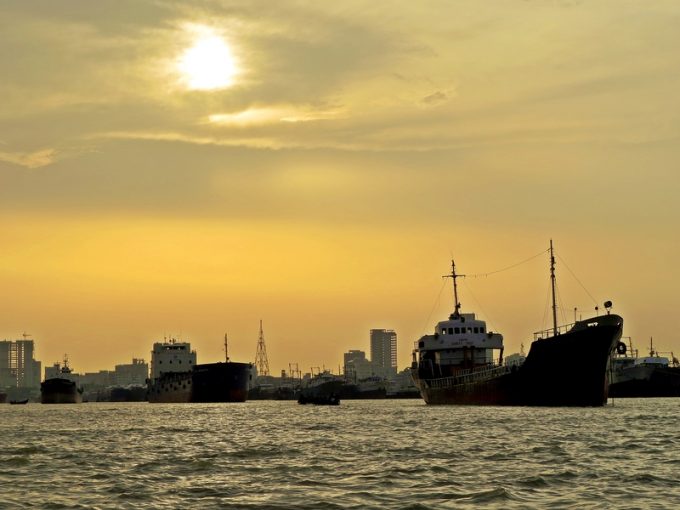 Gearless container feeder vessels are facing three-to-four-day delays in berthing at Chittagong Port.
Operators are claiming that means they are seeing costs rise because of the "discriminatory" policy of the port authority.
Some 45 gearless feeder vessels ply to and from Chittagong port and transhipment ports in Colombo, Singapore, Port Klang and Tanjung Pelepas to ferry containers to and from mother vessels.
But shipowners claim Chittagong Port Authority (CPA) is prioritising berthing to flag-carrier vessels and those that sail directly to Europe from the port.
There are seven jetties with key gantry cranes, but three are used for "instant priority berthing", reducing the space available to gearless vessels to just four jetties. But with imports growing, operators claim it is not enough.
Stakeholders say the additional costs from the delays equate to between $10,000 and $15,000 per day, which could raise commodity prices.
Transmarine Logistics, an agent of Yang Ming, wrote to the shipping agents association on Tuesday, noting the severe delays. It said: "Late arrival of inbound shipments unequivocally hampers production activities, which will impact preparing export cargo and delivery deadlines, thus export earning could be adversely impacted."
Syed Mohammad Arif, chairman of the Bangladesh Shipping Agents Association, told The Loadstar he had raised the issue with the port authority, seeking an immediate solution to the problem.
"The sudden rise [in the number] of inbound vessels has enhanced the problem," he said, adding that priority berthing was another problem.
Meanwhile, the World Shipping Council (WSC) has expressed severe concerns over the implications of the new Bangladesh Flag Rules, which have already led to problems, including a reduction in the competition for shipping services to and from Bangladesh, delays, congestion and other operational disruptions.
In a letter to the Bangladeshi shipping minister, the WSC said these consequences had a substantial negative impact on Bangladesh importers and exporters and, ultimately, a national economy which relies so heavily on foreign trade.