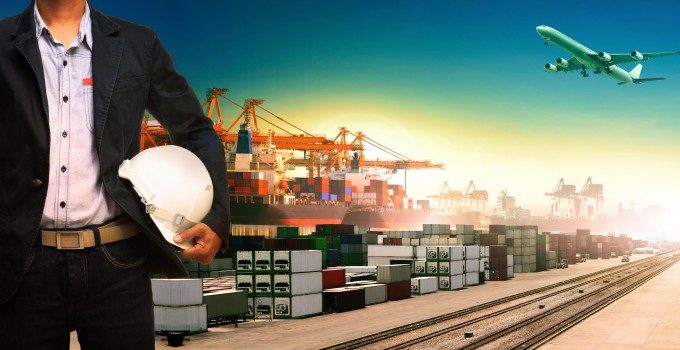 Speculation is mounting as to who will be the next part-owner of Cargolux. While the front-runners have not yet been confirmed by either carrier or government, it would appear that the contest is between the Chinese HNA Group, Henan Province, Centurion Cargo and AirBridgeCargo.
Perhaps most interesting of the four is HNA Group, a highly acquisitive, globally minded, transport, logistics, finance and tourism company, which names George Soros among its investors.
Its interest in air cargo is not disputed. Last month, it bought the remaining 49% stake in Yangtze River Express, which operates some 17 freighters, from Taiwanese investors including China Airlines and a string of shipping lines, making it the cargo carrier's 100% owner. It also bought GE's trailer leasing and rental business in June and 49% of Turkey's ACT cargo airline in 2011.
It has also expressed interest in Hochtief Airport in Germany and invested $1bn in General Electric's SeaCo container leasing subsidiary. With more than 12 subsidiaries at the end of 2012, it had assets of $58bn and revenues of $20m.
In an interview with [email protected] in February this year, chairman Chen Feng revealed the group's global strategy: "Globalisation is the way we must go, in order to become an enterprise with world-class excellence. M&A will continue to be an important strategy for our future growth… In the future, we will keep 'going global'.
"Currently, overseas assets and revenues account for around 10% of our group's total. We plan to increase that to 30% to 40% in the next five to 10 years.
"We give preference to developed countries with a mature market economy mechanism, a mature legal environment and an eagerness to attract foreign capital… We also value countries that enjoy geographical advantages, like Turkey, which would help lay the foundation for our future global footprint."
Thus, with money, a strong interest in logistics and a global strategy, the group is looking like a serious bidder for the 35% stake in Cargolux, which Qatar Airways sold to the government of Luxembourg for $117.5m at the end of last year.
Meanwhile, China's central province of Henan is also said to be interested. It has a population of about 94 million people and is also home to Zhengzhou airport, which has lofty ambitions in the air cargo arena.
Already served by airlines such as AirBridgeCargo, UPS, Cathay Pacific and Yangtze River, Zhengzhou's cargo volumes grew 47% last year and it has plans for its economic zone to become an international aviation and logistics centre. But its main attraction for carriers is the nearby smartphone production centre for Hon Hai Precision Industry – Foxconn – which accounted for 95% of the airport zone's value-added industrial output last year. Zhengzhou aims to handle 500,000 tons a year by 2020 and local media are already comparing the airport, perhaps over-excitedly, with Memphis International.
While Henan is said to be one of the less-developed provinces in China, its 2011 GDP was $427bn, or $3,611 per capita. However, despite its logistics desires, the strategic reasoning behind acquiring a stake in Cargolux is not altogether clear.
In the US, Centurion Cargo has been named as a bidder and is thought to be still in the running. The Miami-based airline has a history of acquisitions under its belt. In 2008, it acquired the assets of bankrupt Trade Winds Airlines, followed by  logistics business Lynx Global in 2009. In 2010, it bought Arrow Air Cargo and revealed its interest in Europe by launching a service the following year between Miami and Amsterdam to take advantage of the flower trade. As well as perishables, it carries electronics, car parts and telecoms equipment. It already operates to Luxembourg and in March this year signed a deal with Cargolux for a wet-leased 747-400F.
Although it would appear a good strategic fit, there are questions over whether Centurion would have the finance available to buy the Cargolux shares. Last year was a "bad year" said founder and chairman Alfonso Rey as the company broke even with revenues of $750m.
The final contender is AirBridgeCargo (ABC), which as has been widely reported, is opening a Luxembourg office. The biggest question mark over this potential deal is whether the airline, or its parent, Volga Dnepr Group, has the finance for it. After the AirCargo Germany debacle and a series of relatively poor results, the group may not be in a position to cash in on Cargolux's traffic rights and market position.
One senior market player said: "What it could do is to try to get the Luxembourg government to agree a share swap between ABC and Cargolux, some kind of cross-ownership where there is no cash involved."
Whether the Luxembourg government would agree to that is another question. The race is on – but it is likely to be a case of cash versus strategy for the seller of the stake.